Trans woman abused and harassed at police station in Istanbul
A trans woman was mistreated and harassed at Istanbul's Taksim police station. Her lawyer filed a criminal complaint against the officers.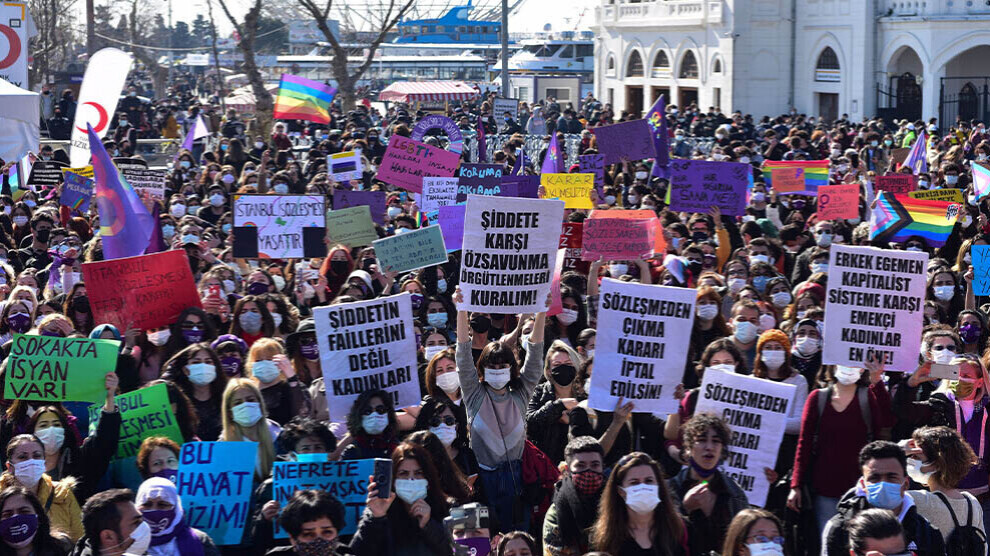 Trans woman M.K. reports that she was mistreated at the Taksim police station in Beyoğlu, Istanbul. The police chief first harassed her and then forced her to lick the floor.
According to M.K., the incident occurred at around 2:30 a.m. on May 4. While M.K. and her friends were talking at the entrance of Sadri Alışık Street, a neighborhood watchman came up to them and insulted them in a transphobic manner. After sexist curses, he called the police. A commissioner, the head of the Taksim Police Station, then appeared, but they did not know this until later. The neighborhood watchman and the inspector pulled M.K.'s hair, beat her and took her to the police station. Her friend witnessed the abuse.
Abuse at the police station
According to M.K.'s account, the inspector and the guard at the police station continued to beat her. She received a severe blow to her nose. She said they harassed her by touching every part of her body, pulling her to the floor by her hair, and forcing her to lick the floor. M.K.'s friend also testified to this incident. After the abuse, M.K. went to the Taksim Training and Research Hospital and received a medical report.
Eren Keskin filed a criminal complaint
Eren Keskin, M.K.'s lawyer and co-chair of the Human Rights Association (IHD), filed a criminal complaint against the head and officers of the Taksim Police Station and the neighborhood guard. In it, she describes this renewed violence against a trans woman and asks the prosecutor's office to view the hospital's medical report.
Keskin also demanded that the security camera footage at the police station be investigated. She pointed out that international conventions had been violated and called for the officers to be tried for torture, harassment and discrimination.
Turkey is the second worst country for LGBTI+s
According to the International Lesbian, Gay, Bisexual, Trans and Intersex Association's (ILGA) Rainbow Index 2021, Turkey is the second worst country in Europe for LGBTI+ rights. Over the past four years, Turkey has ranked 48th out of 49 countries, surpassing only Azerbaijan. The country has implemented only three of the 69 criteria set by the group.