TUAY-DER: Prisoners are constantly tortured!
TUAY-DER co-chair Elif Haran stated that they received many complaints from prisoners complaining about being tortured and harassed.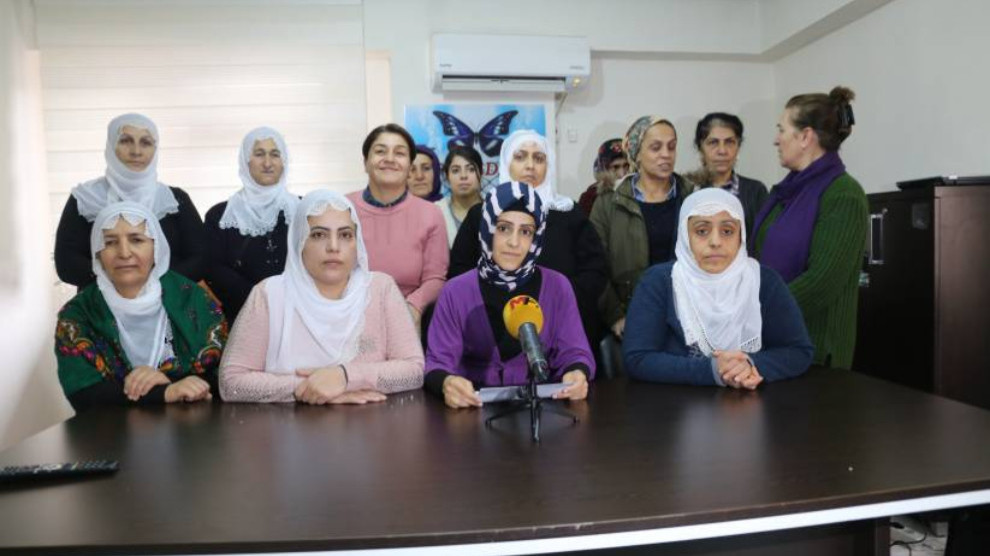 The Association for Assistance to Prisoners' Families  (TUAY-DER) held a press conference at the association building on rights violations in prisons.
Peoples' Democratic Party (HDP) Amed MP Remziye Tosun, HDP Amed co-chair Hulya Alokmen Uyanık and prisoners' families attended the press conference. TUAY-DER co-chair Elif Haran read the statement.
Haran recalled the hunger strikes that started on 8 November 2018 to demand the end of the absolute isolation of Kurdish People's Leader Abdullah Öcalan, and was joined by thousands of political prisoners. After the hunger strikes ended responding to Öcalan's call, Haran said that sick prisoners have not been properly attended.
Haran said: "Our association has organised visits in November and December to Bayburt M Type Closed Prison Authority, Gaziantep L Type Closed Prison Authority, Elazığ Closed Prison Authority, Oltu T Type Closed Prison, Elbistan E-Type Penitentiary Institution and Diyarbakır Women's Closed Penitentiary Institutions in order to determine the problems of women prisoners after having received many complaints. During the meetings held with women prisoners, it was determined that rights violations continue to increase."
Haran listed the complaints made by prisoners as follows:
"* According to the statements of the prisoners interviewed in Gaziantep L Type Closed Prison, it was stated that there were 10 people in the 6-person female ward and some of the prisoners were lying on the ground.
* The prisoners who were interviewed in Bayburt M Type Closed Prison said that searches were carried out, their books confiscated alongside the notebooks where prisoners took notes from the books. These were not returned to them, despite having been read by the letter reading commission and by the prison administration. 
* In addition to insufficient food given to prisoners in Siverek T Type and Diyarbakır Women's Closed Prison Institutions, insects, and pieces of glass were found in the meals. Complaints were made to the prison administration, that took no action.
* Books, newspapers and magazines for prisoners are limited. Although many books, newspapers and magazines are not banned, they are not given to prisoners through arbitrary practices.
* Disciplinary sanctions were imposed in contravention of the law. A disciplinary punishment was given to a prisoner in Elazığ Women's Closed Prison Institution saying that her collar was not closed. A criminal complaint was filed by the female prisoner.
* Access to the right to health has been restricted by violating the health rights of prisoners. 
* It was stated that double handcuffs practice was initiated in Diyarbakır Women's Closed Prison. The prisoners stated that this practice was torture.
* In Elbistan E-Type Penitentiary Institution, it was stated that visits to the infirmary were limited to 3 days in 2 weeks and during the examination prisoners had to remain handcuffed. 
* Hospital referrals were arbitrarily prevented by the prison administration even if the doctor ordered referral and often the condition of the prisoners worsened."