TUAY-DER urges the government to act for prisoners on hunger strike
TUAY-DER said that conditions in Turkey's prisons were worse than those at the time of the 1980 fascist military coup.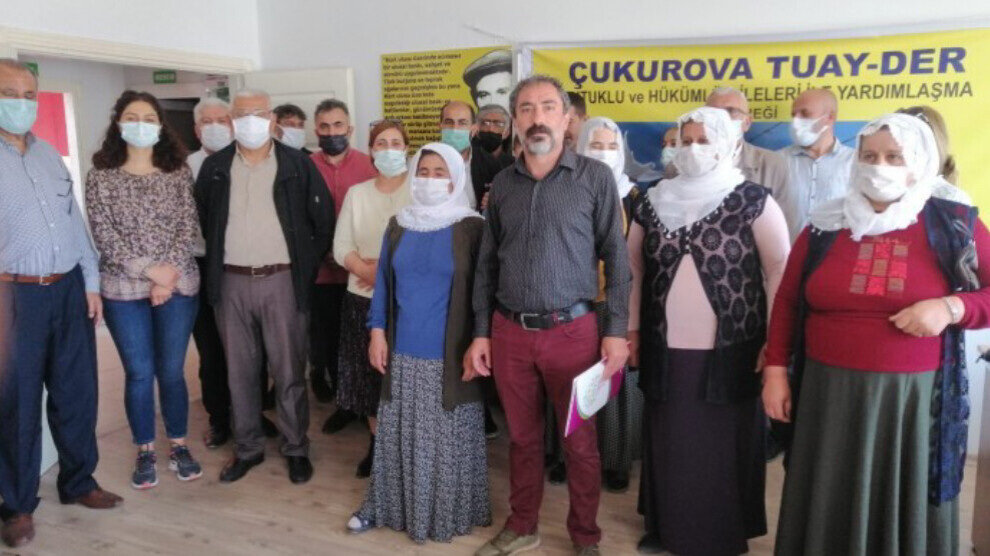 The Association of Families of Prisoners and Convicts (TUAY-DER) in Çukurova region held a press release regarding the isolation imposed on Kurdish People's Leader Abdullah Öcalan and the violations of rights in Turkish prisons.
Peoples' Democratic Party (HDP) Mersin provincial administrators and many citizens attended the press conference held in the association building in Mersin's central Akdeniz district.
TUAY-DER Çukurova branch administrator Ergin Altuntaş recalled that the hunger strike in prisons has entered its 152nd day while the violations of rights in prisons have increased due to the COVID-19 epidemic.
Altuntaş called on the government to take concrete steps before the situation of the prisoners worsened.
Demanding that the isolation practice to be lifted permanently, Altuntaş emphasized that the demands of the prisoners were in accordance with both national and international conventions.
"We state that the government is responsible for the consequences that will arise with the prisoners' health and life," he added.