Tuğluk's lawyer says Forensic Medicine Institute is not acting independently
Lawyer Veysi Eski criticized the Forensic Medicine Institute for ruling that Aysel Tuğluk can remain in prison despite the report by 9 specialist doctors stating the contrary.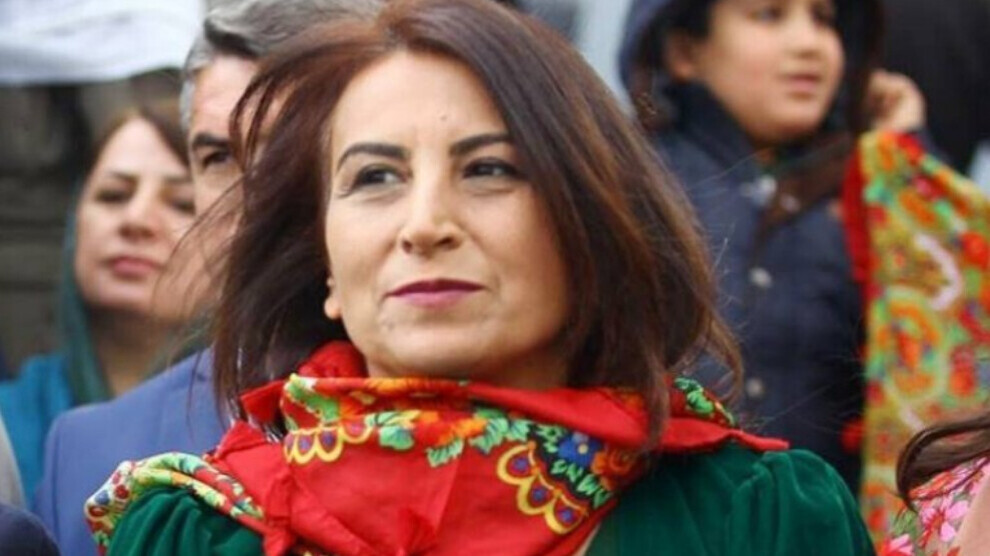 According to the report prepared by 9 specialist doctors at Kocaeli Medical Faculty, Department of Forensic Medicine, Aysel Tuğluk is suffering from dementia and she cannot stay in prison. Despite this report, the Forensic Medicine Institute, however, has decided not to suspend the sentence of Tuğluk.
Hundreds of ill prisoners are in jails. Prisons continue to hit the news because of the deaths, ill treatment, torture, human rights violations.
Veysi Eski, one of the lawyers of Kurdish politician Aysel Tuğluk, who is imprisoned in Kandıra F Type Prison, spoke to ANF about the situation of her client.
'We started a new report process'
Lawyer Eski said that Aysel Tuğluk was very upset after the attack on her mother, Hatun Tuğluk's funeral, and that she began suffering from dementia after this event and because of the prison conditions. "Her condition gets worse day by day. Kocaeli University Hospital, which carried out all the examinations of Aysel Tuğluk, issued a report saying that she could not stay in prison after long examinations. Istanbul Forensic Medicine Institute (ATK), however, stated the contrary. This report made it clear how politicized the institution had become. As Aysel Tuğluk's lawyers, we did not share this issue with the public because she did not want to be on the agenda because of her health condition. However, Aysel Tuğluk is so ill now that she cannot even look after her personal needs. A report process was opened. However, it was a serious waste of time as the prison administration imposed solitary confinement on her return from the hospital for a long time. Currently, Aysel Tuğluk is staying with two of her friends and, as of now, we opened a new report process. Of course, independent physicians criticize the contradiction between the previous reports. We think that ATK physicians do not comply with medical professional ethics. We will make the necessary applications in this regard."
A priority issue
Lawyer Eski said that the Forensic Medicine Institute has turned into a torture for ill prisoners, and added: "The ATK has become the darkest and blind spot of the death corridor for ill prisoners. I think the public should be much more sensitive to this issue. Bar associations, the Turkish Medical Association (TTB), need to make this situation their first item on the agenda.
As rights institutions, we came together to seriously discuss the ATK issue. In this sense, ATK's reports will be translated and shared with international institutions, and we will determine at an international level that ATK is a non-independent institution. The ATK, being the institution which makes the final decision on ill prisoners, should not be accepted, given what we are witnessing. We believe that the TTB should step in during this process and audit these reports through independent physicians."