TUHAYDER: Isolation in Imrali turns into fascism in Turkey
TUHAYDER association condemned the Imrali isolation.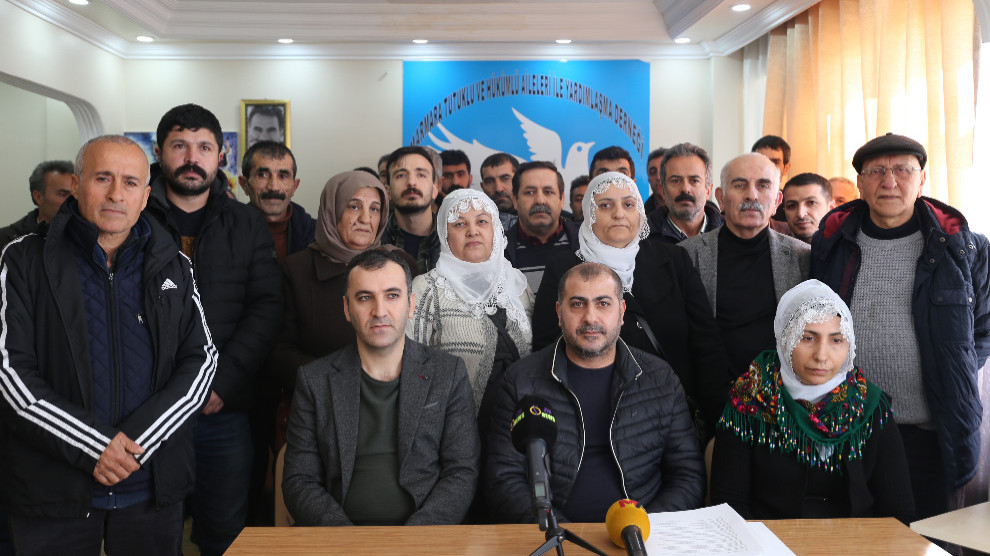 The Marmara branch of Association for Help and Solidarity with the Families of Prisoners and Detainees (TUHAYDER) held a press conference in the association building in Istanbul's Fatih district to address the issue of isolation and rights violations of Kurdish people's leader Abdullah Öcalan and the other political prisoners.
Speaking at the press conference, co-chair of TUHAYDER Hüsnü Taş said: "Isolation is imposed on Öcalan, denial and assimilation policies on the Kurdish people, pressure and fascism on the people of Turkey, war and occupation policies on the people of the Middle East. When there were talks with Öcalan, the people saw how much talks contributed to social peace. Negotiations brought along many positive developments in the country."
Referring to the violations of rights in prisons, Taş said that unfortunately ill prisoners come out of jail in a coffin.
Former HDP Şırnak MP, Ferhat Encü, emphasized that the interstates conspiracy against Öcalan was carried out to hit the Kurdish people. He added; "no contact can be made with Mr. Öcalan. Isolation, both in international law and Turkey law is not legal. The state must enter dialogue as soon as possible and isolation must be lifted."
Encü ended his remarks by talking about the hunger strike carried out by members of the political music band Grup Yorum. "Group Yorum members are illegally held in prison and are on hunger strike. Their demands are our demands. The state has to fulfill its responsibility on this matter."