UN say war crimes carried out in Afrin and Serêkaniyê
The UN Syrian Commission of Inquiry said that the FSA carries out war crimes under Turkish control, including abductions, disappearances, gender-based violence in Afrin and Serêkaniyê.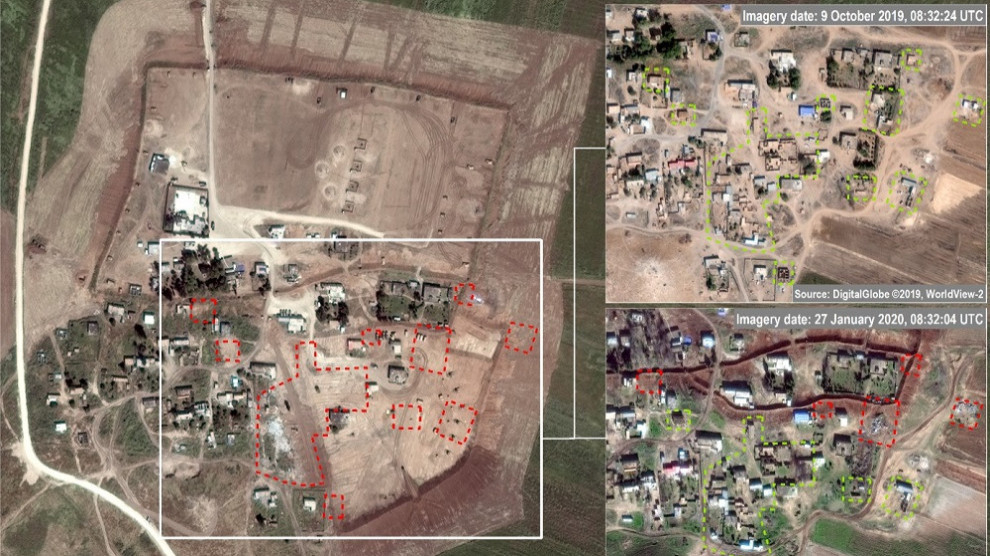 The UN Syrian Commission of Inquiry released a 25-page report in which it documents continuing violations and abuses by nearly every conflict actor controlling territory in Syria.
The report also highlights an increase in patterns of targeted abuses such as assassinations, sexual and gender-based violence against women and girls, and looting or appropriation of private property, with sectarian undertones. Civilian suffering is a constant and personal feature of this crisis.
In Afrin and surrounding area, the report documents how the Turkish-backed Syrian National Army may have committed the war crimes of hostage-taking, cruel treatment and torture, and rape. In the same region scores of civilians were killed and maimed by large improvised explosive devices, as well as during shelling and rocket attacks. 
In particular the report said: "Since 2019, Kurdish women throughout the Afrin and Ra's al-Ayn [Serêkaniyê] regions have faced acts of intimidation by Syrian National Army brigade members, engendering a pervasive climate of fear which in effect confined them to their homes. Women and girls have also been detained by Syrian National Army fighters, and subjected to rape and sexual violence – causing severe physical and psychological harm at the individual level, as well as at the community level, owing to stigma and cultural norms related to ideations of "female honour".  During the period under review, cases of sexual violence against women and men at one detention facility in Afrin were documented.
The Commission also received reports of forced marriage and the abduction of Kurdish women in Afrin and Ra's al-Ayn [Serêkaniyê], which primarily involved members of Division 24 (the Sultan Murad Brigade) of the Syrian National Army."