'We live in a land of genocide'
Sixteen seasonal workers from Mardin Mazıdağı were attacked by employers in Sakarya. Sakarya Governor's Office said in a statement denied that there are racist attacks in Turkey as always.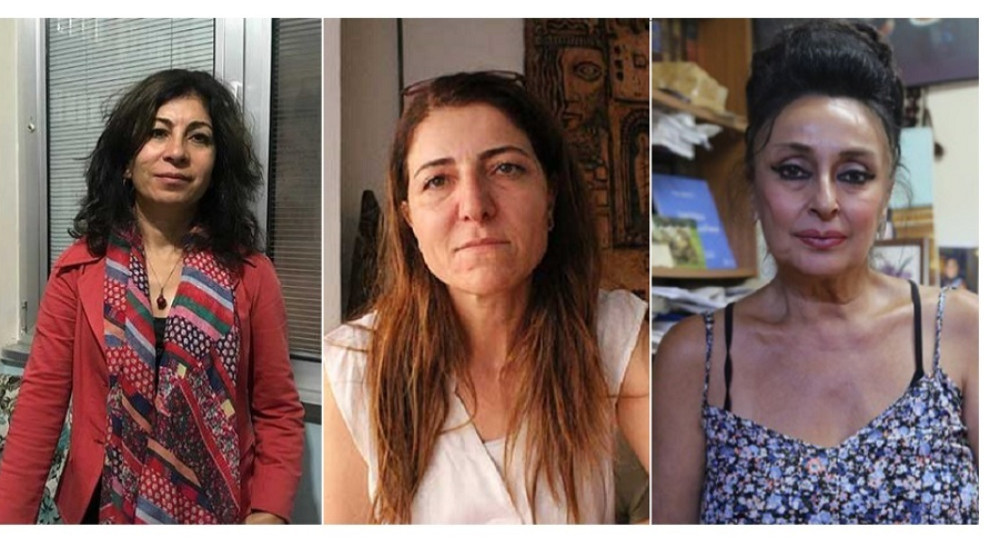 HDP MP Züleyha Gülüm, human rights defender and lawyer Eren Keskin and Human Rights Association Istanbul Branch head Gülseren Yoleri spoke about the attacks against Kurdish workers in Sakarya with ANF.
HDP deputy Züleyha Gülüm: Kurds are attacked because of a government-promoted racist policy
Drawing attention to the fact that attacks against Kurds are not new, HDP deputy Züleyha Gülüm reminded that there were Kurds who have been subjected to similar attacks because they spoke Kurdish or because of their Kurdish identity.
"Unfortunately, many of these attacks have been rewarded with impunity. There was no real trial. Most of the time, no investigation is even launched," Gülüm said, adding that the governor's statement indicates that the policy of impunity is continuing.
Noting that this policy of impunity paved the way for racist attacks and even lynching, Gülüm said: "The government's policy which is one of hatred provides cover."
Gülüm added that the government uses the old method of dividing people and putting them one against the other in order to sustain itself. "They have hostile policies. Instead of a solution process in the Kurdish issue, the government uses war, racism and militarism. Against this, it is necessary to create a policy that develops solidarity between the peoples, not a politics that divides and shatters this country. This attack also includes the exploitation of seasonal workers, low wage or even no salary at all."
IHD chair Yoleri: Nationalism and racism find the right environment to grow
IHD Istanbul Branch chair, Gülseren Yoleri, said that Sakarya Governor's statement was not correct. She added that this was a racist attack and added: "The population in this region has migrated from different places. We know that in places where this population lives, nationalism and racism can surge in an easier way. Because they find the proper environment to grow. For a long time, there is no environment in which human rights defenders can work comfortably in this region. There is always a big problem. There is an environment in Sakarya where nationalist and racist understanding is encouraged and is fuelled."
Lawyer Eren Keskin: We are faced with a system problem
Human rights defender and lawyer, Eren Keskin, criticized the introduction of racism as a permanent disease. "If there was a disease, a medicine could be found," said Keskin and added: "This is a system problem. When we look at our land, we are very familiar with it. Let's think: We cannot even discuss the old crimes based on racism in our land today. This is a land of genocides. The 1915 and 1938 genocides cannot be discussed; it is forbidden to talk about them. Mahmut Esad Bozkurt, who made the law of the system in this land said 'If you are not Turkish, your duty is to serve the Turks'. There is a totalitarian structure in these lands and the racist policies of the state affect the people. This is imposed on people in an extremely organized way."