Zeinab Jalaliyan calls for joint stand against executions
Kurdish prisoner Jalaliyan jailed in Iran wrote a letter in prison, calling to "stand against executions all together".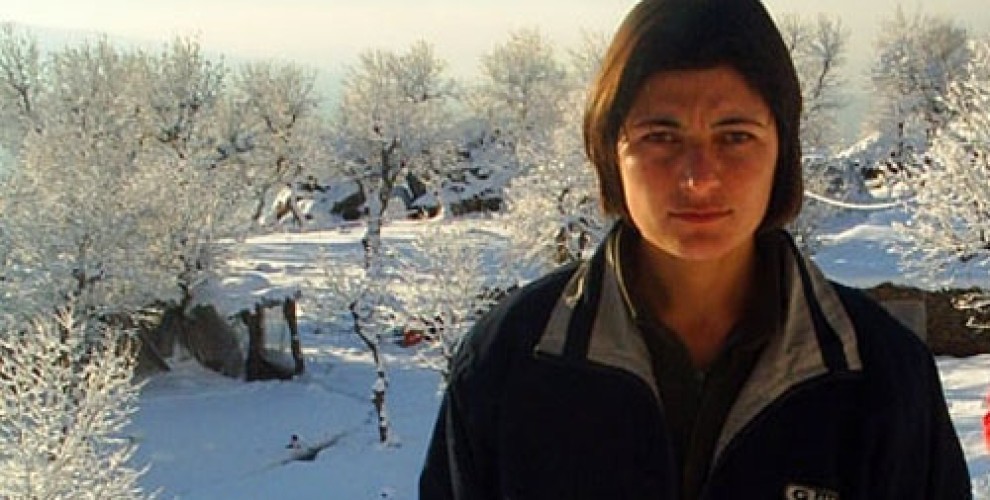 Kurdish political prisoner Zeinab Jalaliyan who is jailed in Khoy Prison in Urmia city of Eastern Kurdistan wrote a letter against executions, which is as follows;
"Ramin, Zanyar, Lokman, Kemal and other prisoners who have been sentenced to death, I am writing this letter for you. I do know that your pain and sadness is huge. You must know about the kolbars. They are giving their life for a piece of bread. In all societies, workers get salary. However, Kurdish kolbars are being killed by the Iranian state.
What about the mothers that work with their children? A larger part of the society is against women and being a woman is solely a pain.
What about a young girl that sets herself on fire next to her mother in tears, just to protest against discrimination? Or, my dearest children who work to earn a piece of bread; which pains resound in your voices? I do not know what the reason for this punishment given to you is. Is it your Kurdish identity or your humanity?

Dear esteemed people and human rights organizations of Iran, as someone who faced death sentence for years, and someone who has spent years in the dungeons of these tyrants, I will tell you this: Let's stand against execution all together. Let's make the parents of political prisoners happy. Because our silence means an approval of the sentences given to Ramin, Lokman, Zanyar, Hidayet, Kemal and all other prisoners who have been sentenced to death."