13 more Turkish soldiers killed in guerrilla actions
HPG and YJA Star guerrillas continue inflicting heavy blows on the Turkish occupation army in the guerrilla areas in southern Kurdistan.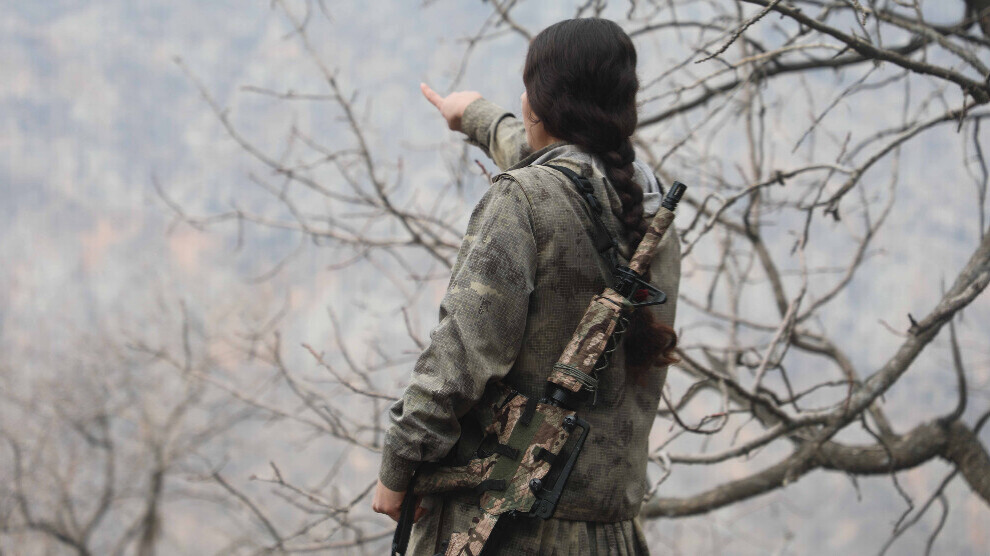 YJA Star (Free Women's Troops) and HPG (People's Defence Forces) continue the resistance against the Turkish invading forces in the guerrilla-held Medya Defense Zones in southern Kurdistan (northern Iraq).
According to the HPG Press Center statement on Sunday, 13 more soldiers of the Turkish army have been killed in guerrilla actions in the Zap region since yesterday.
The press centre gave the following information on the actions of the HPG and YJA Star guerrillas on 16 September and on the latest attacks by the Turkish army:
Girê Cûdî
In the Girê Cûdî resistance area, guerrillas hit and damaged four positions of the Turkish invasion forces with heavy weapons on 16 September morning. In the afternoon, a soldier was shot dead by a sniper. Between 9.10 pm and 11.30 pm, guerrillas intervened with heavy weapons against Turkish military helicopters that were dropping more troops in the area. Late in the evening, YJA Star fighters gained control of a Turkish unit trying to advance towards a tunnel site, and carried out two successive sabotage actions, which left five soldiers dead. When the occupation troops then tried to deposit explosives in the tunnel, they were struck by the guerrillas with firearms. Six more soldiers were killed and the bodies of the soldiers are under the control of the guerrillas.
Girê Amêdî and Girê FM
At Girê Amêdî, the guerrillas continue to intervene against the construction of positions by the Turkish invading forces. On 16 September morning, the construction of one position was stopped by guerrilla strikes with semi-automatic weapons. Two other positions were damaged by YJA Star fighters with heavy weapons. Between 8 p.m. and 11 p.m., guerrillas intervened four times against operations to airdrop more soldiers in the area. At 8.55 p.m., a sniper shot dead a soldier who was trying to set up a position with his unit. A short time later, a Turkish squad was struck with heavy weapons. A Turkish position was also damaged by heavy weapons in the Girê FM resistance area on Saturday.
Girê Ortê
In the resistance area of Girê Ortê in Metîna, YJA Star guerrillas hit the occupation forces with heavy weapons at noon on Saturday. Last night, the guerrillas intervened against helicopters over the area.
Attacks by the Turkish army
The Girê Bahar resistance area in the western Zap region was bombed eight times by Turkish fighter jets on Saturday. Two more airstrikes were carried out on the Serê Metîna area in Metîna and Yekmal in Gare. The Zap region and Metîna were also attacked by helicopters and artillery.