15 dead as guerrillas hit Turkish forces to mark PKK's 40th year
HPG/YJA-Star guerrillas targeted the Turkish army in North Kurdistan to mark the 40th founding anniversary of the PKK. A military vehicle was destroyed and 15 soldiers were killed.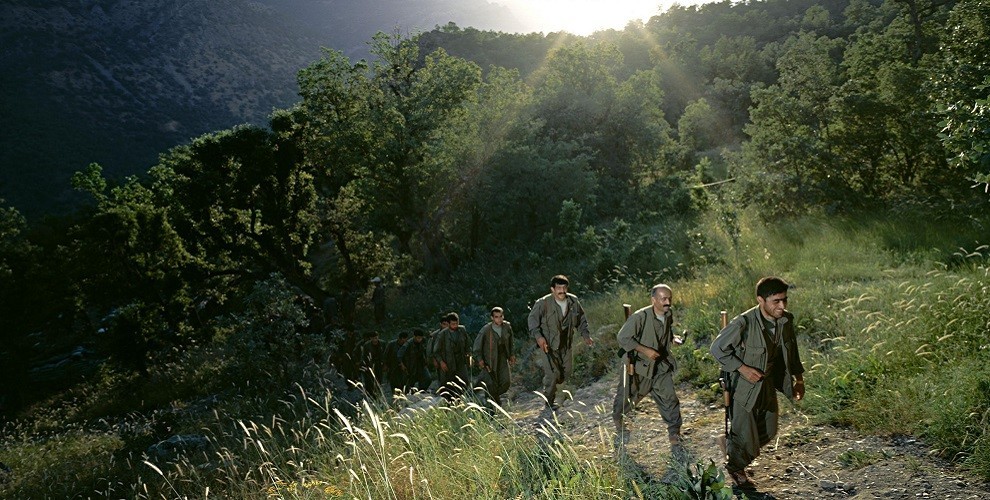 The Press Office of People's Defense Forces (HPG-BIM) released a statement providing information about guerrilla actions and Turkish military attacks.
The statement said the following:
"As part of the Revolutionary Victory Campaign launched in Serhat region, our forces targeted an armored vehicle of the Turkish army in the countryside of Igdır province at 02:00 on November 26. Guerrillas put the Turkish armored vehicle under intense fire at close range. While the vehicle was burned down and destroyed, 15 Turkish soldiers were killed.
Turkish military forces that made an attempt at intervention in the wake of the guerrilla action were also struck effectively. The wreckage of the vehicle and bodies of the soldiers couldn't be retrieved from the scene till 7am in the morning.
This action was carried out to mark the 40th year anniversary of the PKK's foundation."
On the other hand, HPG-BIM reported continued airstrikes by the Turkish army against guerrilla-held Medya Defense Zones in southern Kurdistan, northern Iraq.
"The aerial bombardments of the Turkish military targeted Chemcho area in Zap region at 21:30 on November 26, and the Zendura Hill in Metina region at 00:30 on November 27."
The statement noted that the attacks did not result in casualties in guerrilla ranks.