23rd day of sit-in by Maxmur Peace Mothers
The embargo imposed on Maxmur Camp has reached day 68 while Peace Mothers have been protesting in front of the KDP security forces checkpoint for 23 day.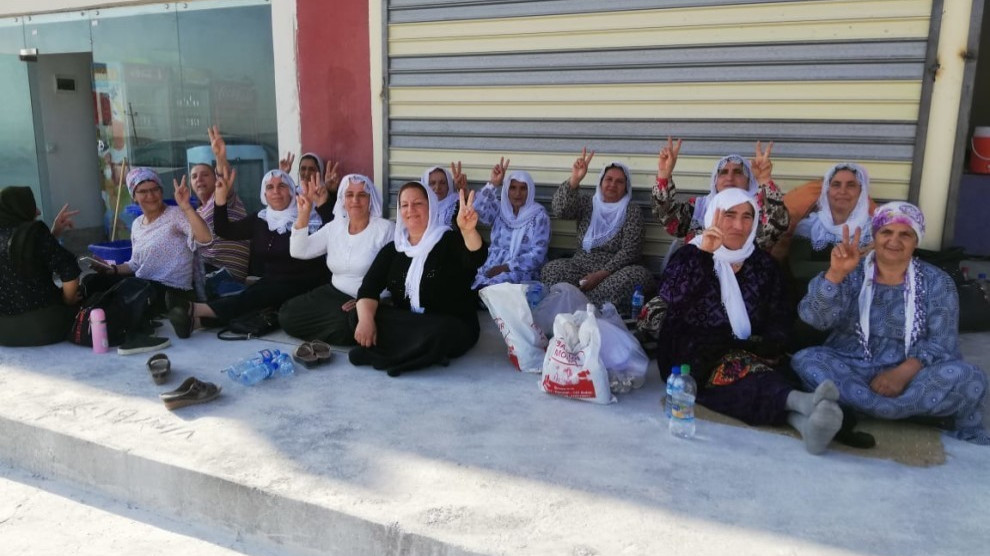 The Peace Mothers of the camp have been carrying out a protest sit-in in front of the KDP public forces office since 1 September. They had gone to the KDP checkpoint to demand the end of the embargo.
Mothers are determined to continue their action despite the heat and the difficulties they are experiencing.
The security forces at the checkpoint do not allow people to visit the mothers.
Maxmur Camp residents suffering shortages of medicines
Many refugees from Maxmur who were working in Hewlêr and other parts of Bashur (South Kurdistan), have lost their job as they were prevented to exiting the camp.
The Maxmur Camp Health Committee has repeatedly called for the lifting of the embargo and confirmed that there is a dangerous shortage of medicines.
Two women have already miscarried because they were prevented from leaving the camp.