3 kolbars killed, 5 others wounded in 2 days
Kolbars are subjected to never-ending deadly attacks by Iranian forces.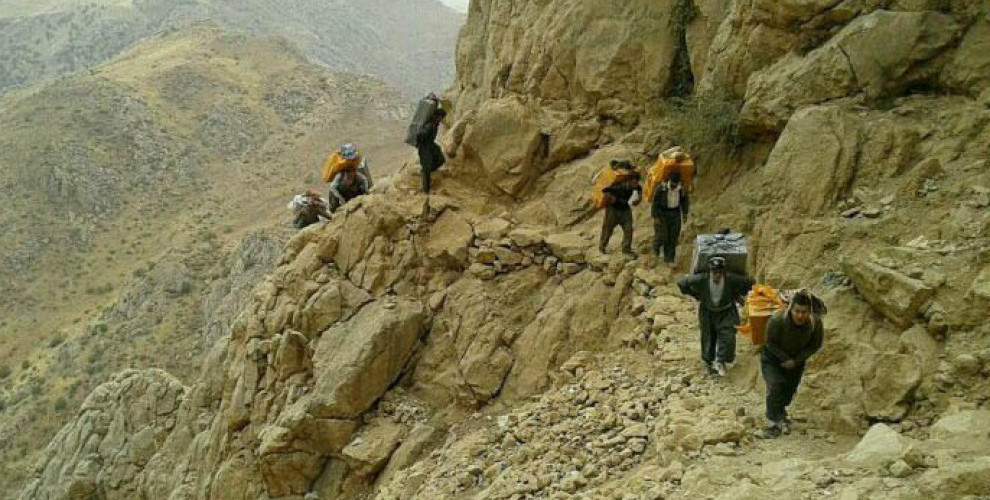 Iranian state forces continue their attacks on kolbars who earn a living by carrying load at the border between South (Bashur) and East (Rojhilat) Kurdistan. During the past two days, 3 kolbars have been killed and 5 others wounded as a result of attacks.
According to Kolbarnews, Iranian forces shot and wounded a kolbar by the name of Reza Ostad İsmani at the border of Rojhilat's Serdesht town on Wednesday.
The same day, Iranian regime forces opened fire a group of kolbars in Bane region of Rojhilat. The armed attack left kolbar Hadi Selimi, father of 2, dead, and two other kolbars wounded.
On the other hand, kolbar Sadullah Şefifzade (21) suffered critical injuries after falling down a cliff in Nemsher village of Bane, and he was hospitalized.
In the meantime, Kurdistan Human Rights Association reported another attack on kolbars in Kani Xwede region of Piranshahr. The armed attack killed kolbar Ferhad Biyank and Seid Biyank wounded. Other kolbars reportedly entered mined areas while fleeing from the scene to protect themselves and their aftermath remains unknown.
Kolbarnews also reported that another kolbar, named as Mihemed Ebasi, lost his life as result of fire opened by Iranian regime forces in Delawani region of Piranshahr.