38 detained as police attacked families of hunger strikers
Turkish regime's repression against those in solidarity with hunger strikers continues.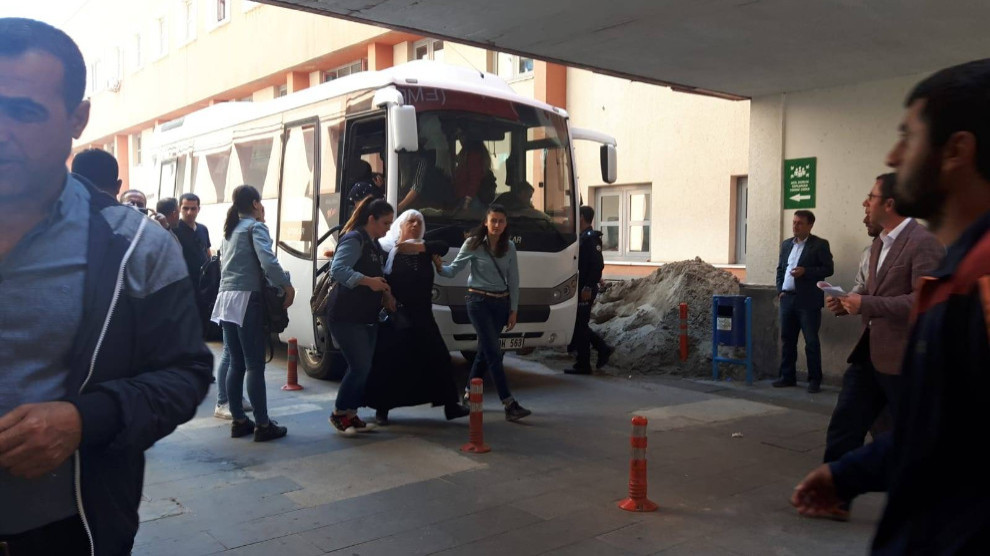 Families of prisoners who were to hold a press statement in front of prisons in Van and Batman were attacked by the police, and at least 38 people have been detained.
BATMAN
Family members of prisoners who are on hunger strikes protesting the isolation imposed upon Kurdish People's Leader Abdullah Ocalan were to hold a press statement in front of the Batman Type M Prison, but the police prevented the families and attacked the relatives.
HDP Deputy Province Co-chairs Gulcemal Erdinc and Ikram Irgi, Province Administrator Mahir Beklevis, Muazzes Yagiz (mother of hunger striker Nasir Yagiz, who is on a hunger strike in Hewler, as well as 21 relatives of prisoners whose names could not be ascertained at the moment.
VAN
Mothers gathered in front of the Van prison as well to hold a press statement on the hunger strikes and the death fasts. 13 persons including mothers who read the statement were detained as the police dragged them on the ground.
The detained mothers were not allowed to capture video or photo as they read the statement and 2 persons recording the incident were also detained.
The arrestees were taken to the Van Police Directorate.