70-year-old woman detained in Amed
An elderly woman was detained following a house raid in a village of Amed.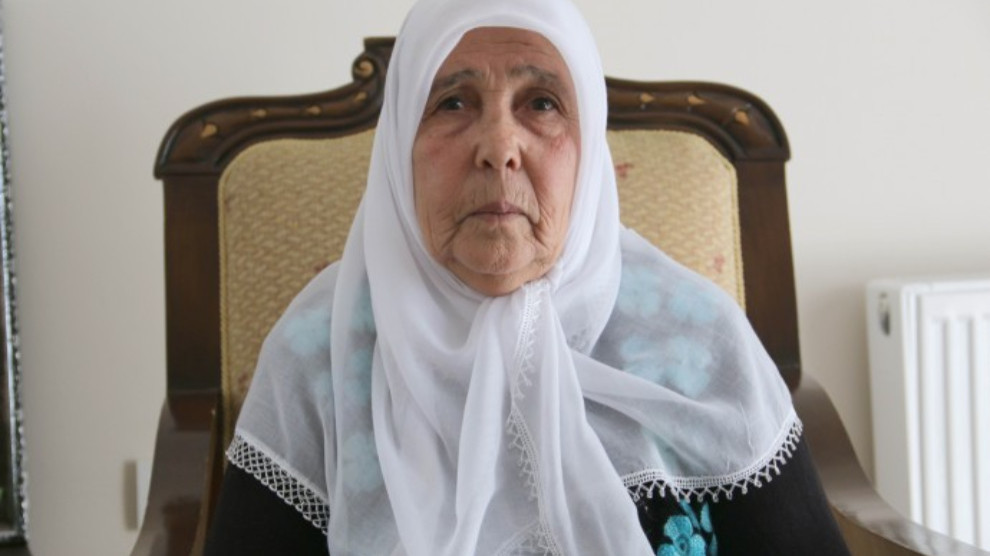 As the Turkish regime's political genocide operations against the Kurdish people continue unabated, Turkish soldiers laid a siege with armored vehicles and stormed two houses in the village of Fis in Amed's Lice district.
Following a detailed search in both houses, a 70-year-old woman by the name of Hayriye Demir was taken into custody in the operation.
Reports say that the police also seized the photographs of Demir's son who is in the ranks of the PKK (Kurdistan Workers' Party). The woman was taken to Lice and will reportedly be referred to Diyarbakır security directorate.
Hayriye Demir's son Cengiz Demir joined the PKK in 1999 and fell a martyr in a clash during the withdrawal of the guerrilla forces at the time.
Another son of Hayriye Demir, Tekin Demir, joined the PKK in 1992 and fell a martyr during a clash in 1993 but the fate of his body remains unknown since.
Demir's one other son, Abdullah Demir, has been imprisoned for 25 years, serving a life sentence for political reasons.