A commander and a fighter of YBŞ martyred in Turkish attack in Shengal
Turkish airstrike targeted a vehicle in the centre of Shengal, killing a commander and a fighter of the YBŞ and injuring three people.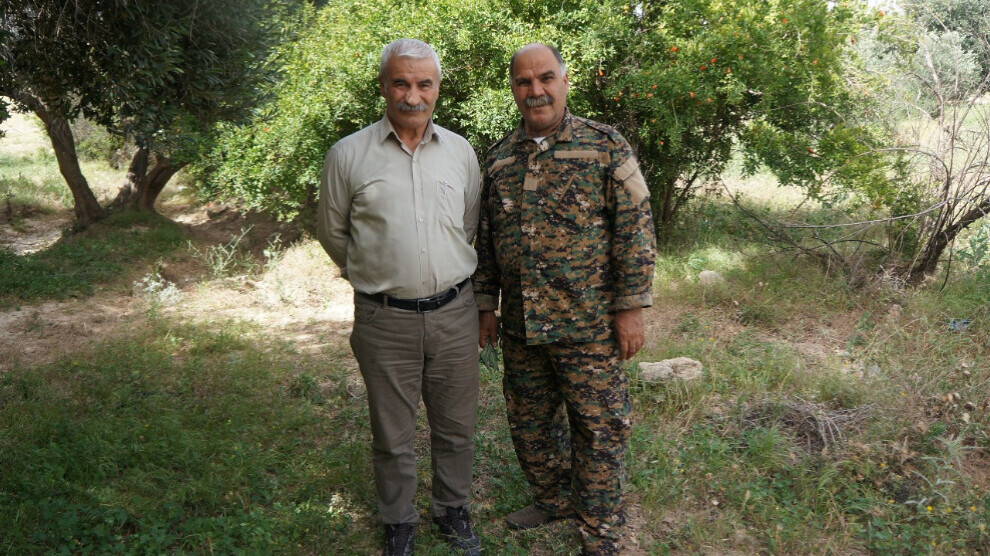 Shengal Resistance Units (YBŞ) Command released a statement on Monday's aerial attack by the Turkish state on the Yazidi town in southern Kurdistan (northern Iraq).
The statement by YBŞ Command includes the following:
"Turkish reconnaissance aircraft attacked a vehicle of our forces on the road to the old market in Shengal centre today. YBŞ Commander Seid Hesen and his nephew, YBŞ fighter Isa Xwededa were martyred as a result of the attack which also left three civilians injured; Qasim Simo, Şamir Abbas Berces and Mirza Ali.
Through the attacks of this kind against the Yazidi people, which is not a first, the Turkish state tries to continue with its genocide against the Yazidi people. The attack was directed at the Yazidi people's right to self-defense and self-rule.
The fascist Turkish state, which killed Mam Zeki three years ago, has today targeted comrade Seid who led the organisation of the Yazidis for years, and commanded the self-defense of the Yazidis. Since the firman (genocide in 2014), he has played his leading role on the frontlines. He became the voice of his people to put the words of the Yazidi people's pains into words in the political sphere. He inspired faith in his people for the defense of the Yazidis. The killing of the great commander, comrade Seid will not go unanswered. We will keep our resistance going until the fascist Turkish state is defeated. Thousands of fighters of comrade Seid will play their role. We call on all our Yazidi people, the Kurdish people and honorable humanity to oppose fascist attacks and claim martyrs. We promise Martyr Seid, Martyr Mam Zeki and Martyr Isa to establish a democratic, free, autonomous Shengal and defend our people. We will follow in the footsteps of our martyrs and make victory certain."