AANES official among those killed in Turkish drone attack in South Kurdistan
The deputy chairman of the Executive Council of the Autonomous Administration of North and East Syria was martyred in the deadly Turkish drone attack in the countryside of the Sulaymaniyah city in South Kurdistan on Friday.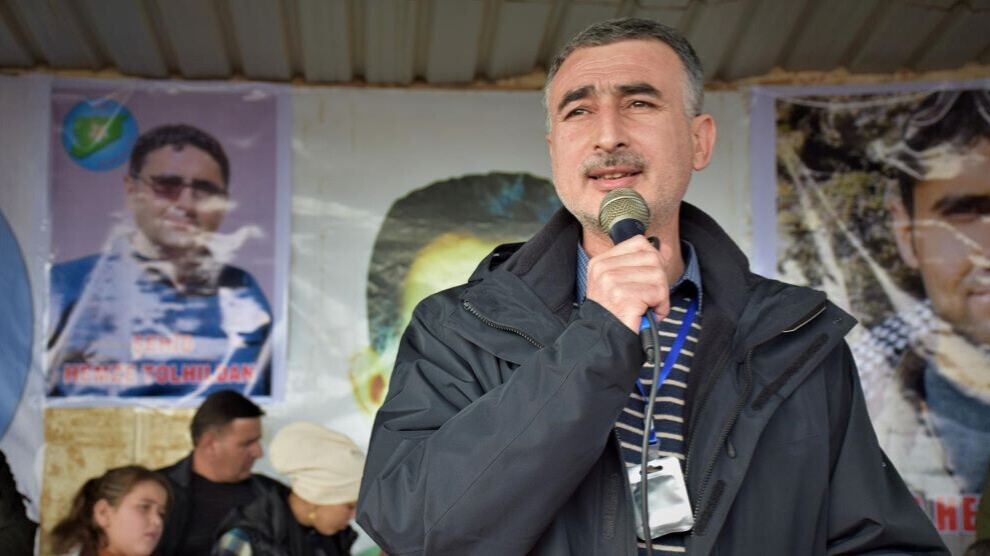 Four people were killed and another person injured in a drone attack on a car near the village of Berlut in the north of the Kelar town near Sulaymaniyah city of South Kurdistan (North Iraq) on Friday morning. It was not initially known who the victims were, and which state the drone belonged to. The Autonomous Administration of North and East Syria (AANES) announced today that one of the four victims was Ferhad Şiblî, the deputy chairman of the AANES Executive Council. Turkey reportedly bombed a civilian vehicle from the air. No information is yet available on the identities of the other dead and injured.
Ferhad Şiblî was in Sulaymaniyah for medical treatment and talks, the AANES stated: "The attack aims to systematically destroy the Autonomous Administration and our people. The Turkish state is disregarding all international legal standards and is carrying out a genocide. The Autonomous Administration calls on the Kurdistan Region of Iraq (KRI) government and Iraq to fulfil their responsibilities and take a clear stance on the Turkish terrorist attacks."
Iraqi airspace is controlled by the USA. On Wednesday, a Turkish drone bombed the Sinune town in Shengal (Sinjar), killing one child and injuring seven people, some of them critically. Shengal is the last contiguous settlement area of the Yazidi people.