Academics and journalists condemned Turkish attacks
Academics and journalists in Sulaymaniyah condemned occupation of South Kurdistan by Turkey.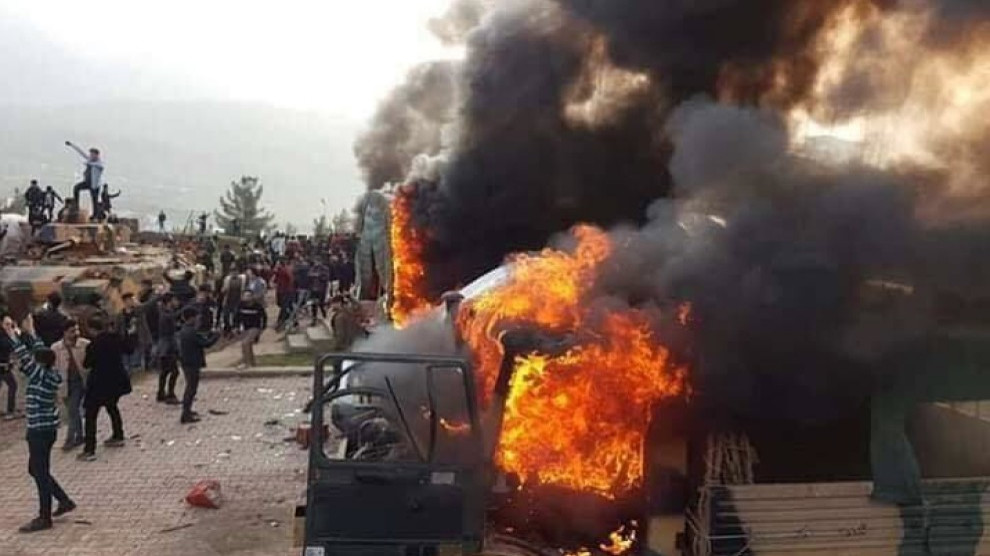 Academics and journalists in Sulaymaniyah spoke to Rojnews about the Turkish state's invasion of South Kurdistan.
Journalist Mihemed Çavşin said that the Turkish state continued to bomb the civilians under the pretext of the PKK and added: "Attacks take lives, but also cause great harm to the economy and nature. Citizens in the region are forced to migrate. On one hand, the silence of the Governments of Iraq and the Kurdistan Region, and on the other, the silence of the international community, are encouraging the occupying Turkish state to continue to launch its attacks."
Academic Mexdid Haci said that the Governments of Iraq and Kurdistan should speak out against the attacks and added: "After the visit of Turkish Foreign Minister Mevlut Cavusoglu to Hewlêr, the Turkish state increased its occupation attacks. Recently, the target of the attacks has been mostly civilians. The Iraqi administration, the Kurdistan Region administration and the parliamentarians who remain silent against the occupation and civilian massacres should be criticized."
Academic Loqman Shilani noted that the government of Iraq and Kurdistan could not protect their own people. "The increase in the attacks carried out by the Turkish state and the massacre of civilians show the weakness of Iraq and the Kurdistan Region. Unfortunately, there was no serious reaction after the Kortek massacre. Citizens should not remain silent and condemn the attacks."