Activists sentenced to death in Hewler denounce torture
Activists Mazlum Dağ and Muhammet Beşiksiz, who were sentenced to death in Hewlêr for the murder of an MIT official, are being held in solitary confinement and denounce torture that has increased after Turkey's attack on Zinê Wertê.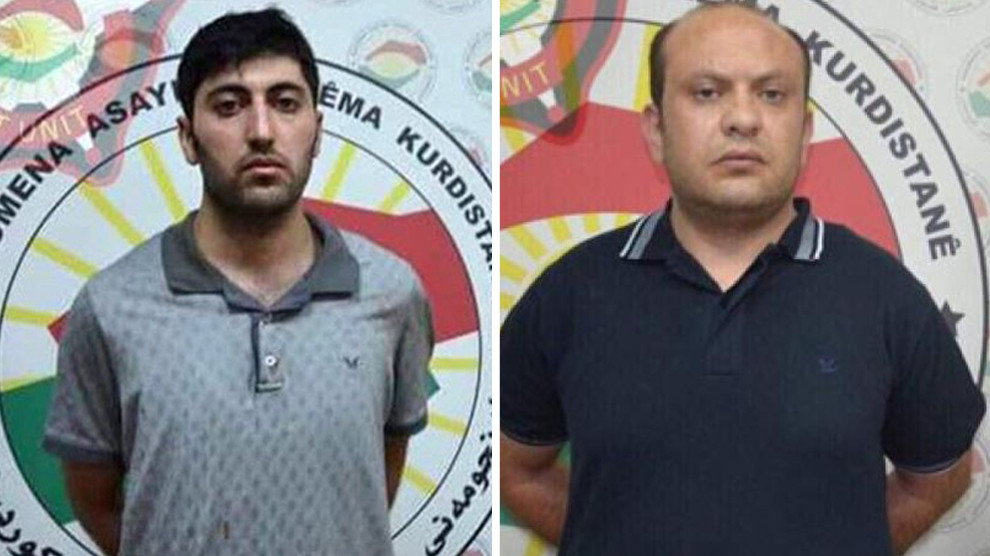 Kurdish activists Mazlum Dağ and Muhammed Beşiksiz, who were sentenced to death by a court in the southern Kurdistan metropolis of Hewlêr (Erbil) for the killing of a Turkish intelligence service (MIT) functionary in the first instance, are mistreated in solitary confinement, according to information from family members who were able to telephone the two prisoners.
Accordingly, Dağ and Beşiksiz have recently gone on hunger strike to protest against their conditions of detention. The hunger strike was stopped after the authorities promised that the mistreatment would stop. After that, however, the pressure continued to increase. The two prisoners were transferred separately to solitary cells. In a phone call to their families, they reported torture-like conditions and physical abuse. Police also threatened them with the words: "The PKK is our enemy and you are our prisoners. We can kill you here without anyone knowing."
The relatives say: "In the telephone conversation it was said that the hostile attitude increased after Turkey's recent attack on Zinê Wertê. They are exposed to serious violations of their rights and are threatened with death. They are held in solitary cells and are only allowed to go to the toilet twice a day for three minutes each time. They are denied television, books and radio. All their rights are curtailed."
The two activists have announced that they will go on death fast if the threats do not stop. Their families say: "The Kurds must not remain silent on this. The attitude of the regional government of Kurdistan is unacceptable. We must protest against it."
The shooting of Osman Köse
Turkish vice consul Osman Köse, who was also the responsible person of the Turkish secret service MIT for Southern Kurdistan, and two other people were shot dead in a luxury restaurant in Hewlêr on 17 July last year. Security forces of the Kurdistan Democratic Party (KDP) ruling in Hewlêr had presented Muhammed Beşiksiz and 27-year-old Mazlum Dağ from Amed (Diyarbakir), a brother of the HDP member of parliament Dersim Dağ, as allegedly the main perpetrators of the assassination. While in custody, the activists were severely tortured. In addition to local security forces, officials from MIT were also involved in their interrogation. Dağ and Beşiksiz refused to sign prepared confessions. On 11 February they were sentenced to death by the 2nd Criminal Court in Hewler. Four other defendants received prison sentences of up to two years for aiding and abetting.