AKP's scandalous objection to Ahmet Turk
The AKP has filed a scandalous objection against co-mayor elect for Mardin Metropolitan Municipality Ahmet Turk.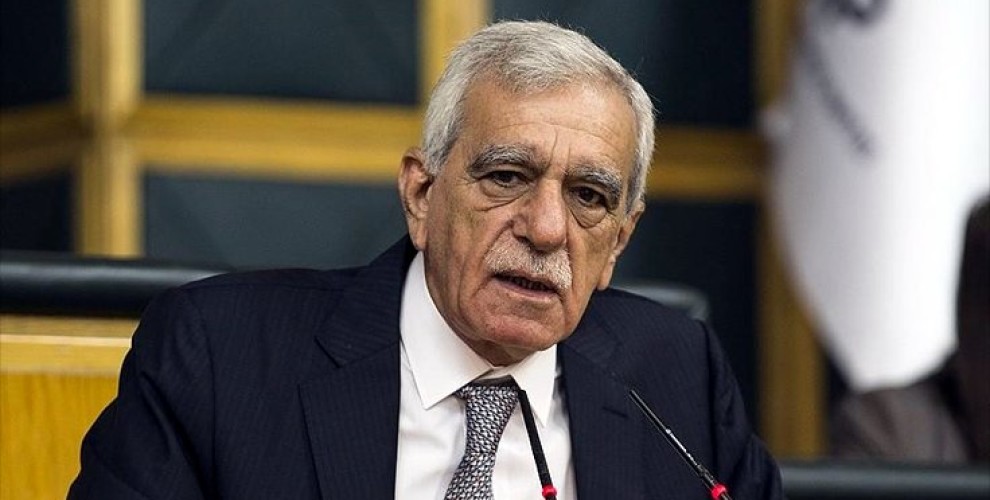 A scandalous objection was filed against HDP's Ahmet Turk, who was elected co-mayor of Mardin Metropolitan Municipality in the local elections held on March 31. The AKP Provincial Chapter appealed to the Supreme Board of Elections (YSK) with an 8-page scandalous petition.
"GIVE THE MANDATE TO THE ONE WHO LOST THE ELECTION"
The petition mentioned Turk's temporary removal from office by the Interior Ministry on November 16, 2016 and argued that the removal constitutes an obstacle for Turk to receive his mandate and assume his position. The petition also mentioned the ongoing 14 separate lawsuits, investigations and procedings against Turk.
The petition demanded that the mandate be given to the AKP's Mehmet Vejdi Kahraman.
The AKP petition, in a complete disregard of the law, said: "Even if Ahmet Turk wasn't removed from office by the Statutory Decrees (KHK) No.692 and 697, his actions are covered by said decrees. It is clear that Ahmet Turk is one of the persons in contact and junction with the terrorist organization."
"HIS HEALTH IS BAD, AND HE WOULD BE ARRESTED IF IT WASN'T"
The petition continued to say that Turk was released from prison as he was on remand on a case for his health issues, and added: "It is clear that if his health permits, he will be arrested again and sent to prison."
The petition claimed that Ahmet Turk's health making him unable to remain in prison would also make it impossible for him to serve as mayor and continued: "If Ahmet Turk's health is well enough that he can serve in the challenging post of Mayor for a city like Mardin, he will be arrested again and sent to prison."
"THERE CAN'T BE ANOTHER TIME AS VILE AS THIS"
Turk's advisor Enver Ete issued the following statement:
"We cannot fathom where the AKP comes up with such ridiculous reasoning. They object on nonsensical grounds. There has never been and can never be another time as vile as this. If they openly said they don't accept the election results, that would make more sense. Then they wouldn't have to list their 'reasons' either. But arguing that his 'actions are covered by the KHK', he himself is old… We cannot believe that the people who prepare such ridiculous objections are actual men of the law. We are waiting for the process to conclude. Turkey is going through a great test for democracy now. We see that there is no rule of law left to speak of. Everybody should support this struggle for democracy and act accordingly."