Another mass grave opened in Kocho village in Shengal
Mass graves of Yazidis who were massacred in the August 3, 2014 ISIS attacks in Shengal are being opened.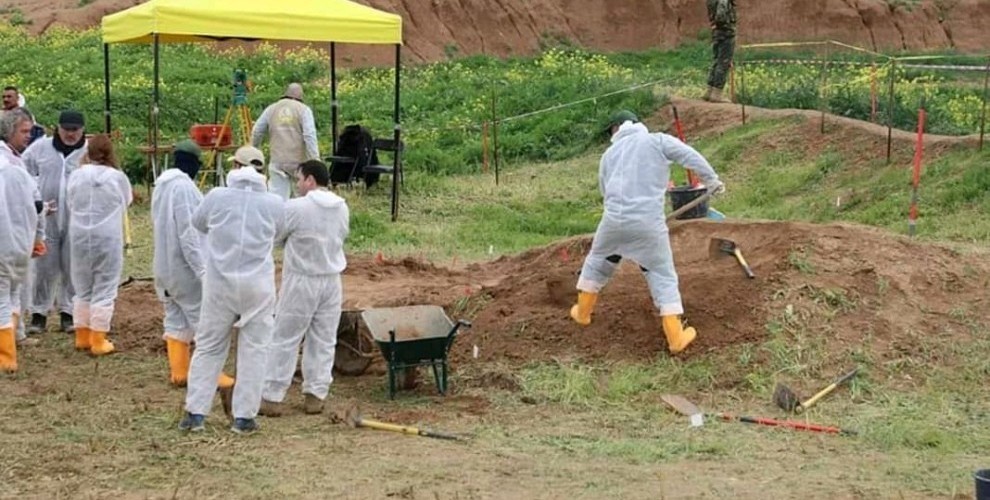 DAESH (ISIS) terrorists launched a genocidal aggression against the land of Kurdish Yazidi ethnic community, Shengal town in southern Kurdistan, on August 3, 2014. In the face of the attack which targeted Shengal town center and surrounding territory, HPG and YPG forces managed to save tens of thousands of people as result of their intervention.
Thousands of Yazidis were massacred and buried in mass graves during the first wave of attacks. Thousands of women and girls were abducted and degraded into sex slaves. It has been years since the Yazidi massacre, but the fate of numerous Yazidis is still not known.
Excavation began on Friday morning in a second mass grave in the Kocho village in Shengal where a total of 9 mass graves have been detected so far.
The first mass grave had been excavated in Kocho village on March 15 as part of a program run by the Iraqi government and the UN. Work in this mass grave lasted 5 days. Experts took DNA samples from the corpses and established these to be of 28 people.
The DNA samples were reportedly sent to the Forensic Medicine Institute in Baghdad to determine the identities of the victims.