Barbaric: Gravestones swapped in Bismil
The AKP-MHP fascism continues to attack graves. Grave stones in Bismil have been swapped out by the police.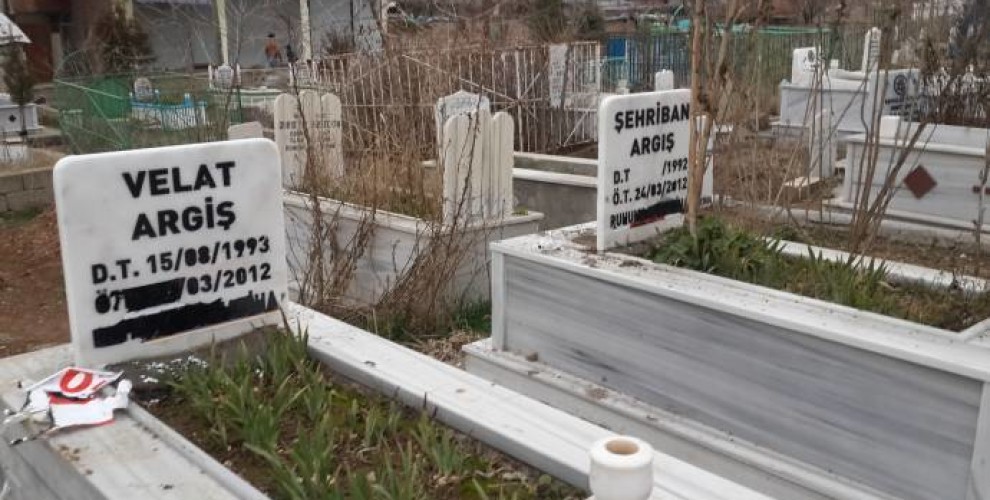 In various cemeteries in Amed's Bismil district, all gravestones of HPG, YPG, YPJ, YPS, YPS-JIN and YJA-STAR members have been swapped out by the Turkish police.
The police surrounded cemeteries late in the night with many armored vehicles and took out all grave stones that had words like "martyr, date of martyrdom, code name" and left gravestones that have only names and dates on them in their place. During the swap, many graves were damaged and surrounding stones have been broken. Some writings on gravestones were covered with black paint.
According to witnesses, the police surrounded the cemeteries with many armored vehicles in the night and stayed in the cemeteries until 23.00.
The police broke the iron fence around the grave of HPG member Ertem Karabulut (Numan Amed) who lost his life on an operation on December 31, 2012 and entered the grave area. They tore out the marble stone that had quotes by Karabulut inscribed on it, as well as Karabulut's gravestone, and took them to the police station. Karabulut's father Mehmet Ali Karabulut protested the incident and said, "They are trying to go to war with our bones."
NOT THE FIRST TIME
Police had previously swapped out the gravestones in the Yeniköy Cemetery in Diyarbakır on orders from the Diyarbakır Chief Public Prosecutor's Office, and the families had installed new gravestones they engraved with the names of their children in protest.