Bodies of 3 civilians killed by the Turkish army recovered
Bodies of civilians abducted by the Turkish state have been recovered in a tortured state.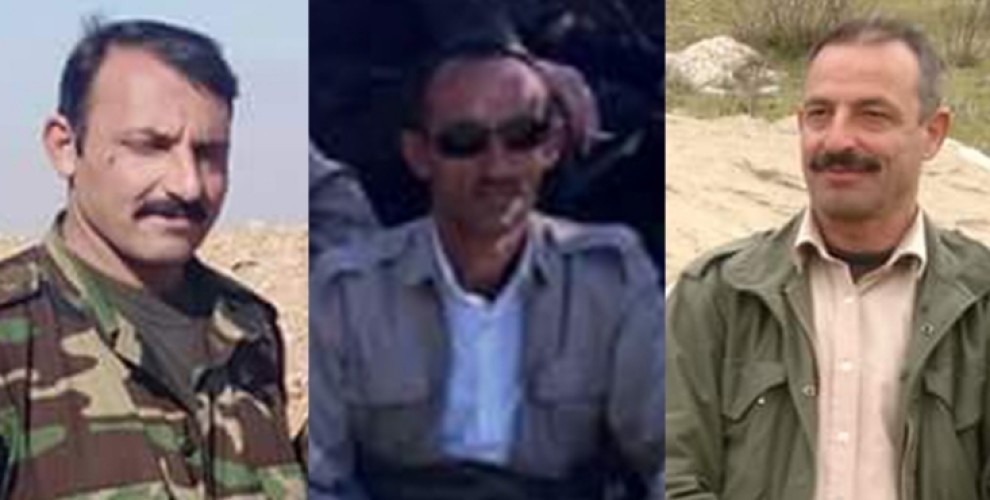 Turkish fighter jets carried out a bombing in the Nerwê Sîto village in the Shêladizê town of Duhoq's Amadia district 6 days ago. Lands and fields of villagers were greatly damaged in the bombing.

3 brothers from Shêladizê had gone missing during the bombing, and there was no information on their whereabouts until today. The villagers had failed to locate the 3 brothers for days.

On the day the Turkish jet fighters carried out the bombing, brothers Remezan Mihemed, Tahir Mihemed and Mecîd Mihemed were working in the fields in the Nêrwe Sîto village.

Villagers said they saw the Turkish jets bomb the area as the brothers were working in the field, and they saw their belongings nearby when they went there to look.

Turkish media served an image of the 3 brothers and claimed that they were PKK members, but footage proved they were civilians.

TO BE BURIED TOMORROW
The family and the villagers had been searching for the 3 brothers for the last 6 days, and they found the body today around noon. The bodies of the 3 brothers were discovered mutilated by the bombing and tortured.

The bodies were taken to Shêladizê and will be buried tomorrow with a funeral ceremony.