Body of Çınar who ended her life in prison not given to family
Turkish authorities are not giving the body of political prisoner Medya Çınar, who carried out a sacrifice action this morning, to her family. The people and deputies waiting outside the hospital were attacked by the police.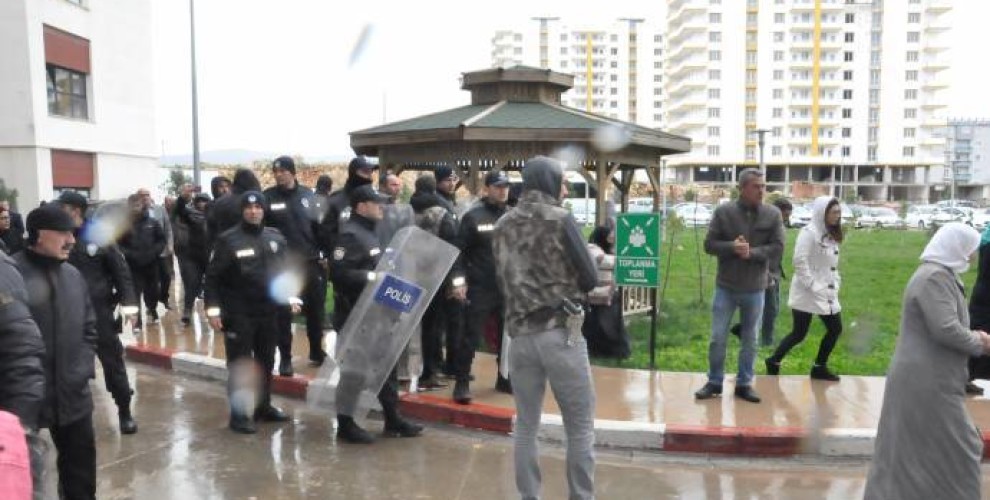 24 years old political prisoner Medya Çınar carried out a sacrifice action and ended her life in Mardin E Type Closed Prison this morning to protest the isolation imposed on Kurdish People's Leader Abdullah Öcalan. Çınar is the 4th prisoner to have fallen a martyr in the actions against the isolation.
Çınar's body is currently held at the Forensic Medicine Institute of Mardin State Hospital and will be taken to her hometown, Kızıltepe district. She will reportedly be laid to rest in the village of Çimenli (Margik).
Relatives of Çınar and HDP deputies Tuma Çelik, Pero Dündar and Ebru Günay have been waiting outside the hospital to receive Çınar's body since this morning.
While dozens of armored vehicles and police units have been stationed in front of the hospital, the prosecutor stated that the body would be given to the family members who were, however, expelled from the area alongside the HDP deputies by use of police force.
While the police stated that the body will not be given unless the crowd leaves the scene, a group started to chant "Şehîd namirin" [Martyrs are immortal] when the police tried to disperse the people by use of force.
The police therewith attacked the people and deputies. Three people were battered and taken into custody amid a quarrel between the police and MPs.
https://anfenglishmobile.com/news/female-prisoner-in-mardin-ends-her-life-to-protest-isolation-33844