'Dangerous gas bombs' used against villagers in Van province
Local people who stood against a marble quarry set to be built by a private company in Van province were beaten, laid on the ground, handcuffed, and kept in custody for hours in police vehicles.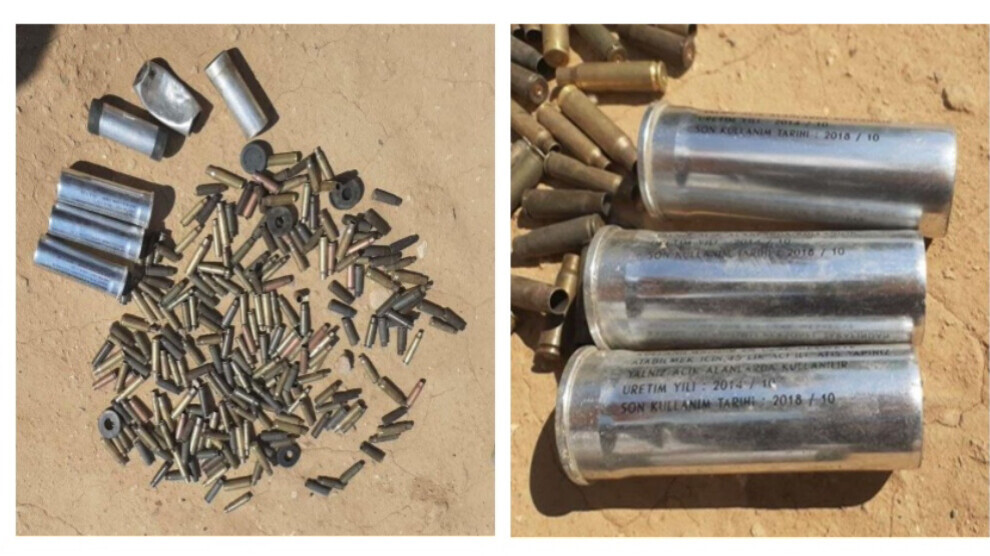 The Association of Lawyers for Freedom (ÖHD), the Bar Association and the Human Rights Association (IHD) in Van province revealed to the public that gas bombs, which had expired and were labelled "dangerous to use", were used in the village of Yurtbaşı.
A committee made up of ÖHD, Bar Association and IHD in Van completed its report on a marble quarry which will be built by a private company in Şêxan (Yurtbaşı) village of Gürpınar district.
"The environmental impact assessment (EIA) process has not been completed. According to the EIA Regulation, any activity or transaction by the company in the marble quarry, is not possible," the report said.
SOLDIERS OPENED FIRE
One of the most striking parts of the report is the Turkish gendarmerie's shooting at the villagers and the events that followed.
The report said that the demolition process started without giving any prior information to the people of the neighbourhood or sending a warning notice.
The report, according to which the villagers wanted to go to the area in order to prevent the demolition and were attacked by the security forces, said; "The villagers were also beaten, laid on the ground, handcuffed, and kept in custody for hours in police vehicles. 4 villagers were beaten and detained, and 2 other citizens were taken into custody at the scene and later released."
'DANGEROUS TO USE'
The report revealed that the gas bombs that were used by the security forces during the incident had already expired.
"It was also observed that all of the gas bombs had a sign that said 'Caution: It is dangerous to use after the expiration date," the report said.
BACKGROUND
Ten years ago, public land in the village of was transferred to the DIMER company for marble quarrying. The local residents had successfully fought against this. Now DIMER has started a new attempt and is supported by the state and the military. Already during the fasting month of Ramadan, the villagers had protested at the site and demanded in vain that the project be stopped.
On May 26, further protests took place in front of the planned quarry. At the request of DIMER, 200 soldiers arrived in the village with counterinsurgency vehicles. Nearly 20 stables were demolished in the quarry area. When people from the village protested against this, the soldiers fired shots and arrested four people.
Nearly 700 people live in about 80 households in the area where marble is to be quarried. The village of Yurtbaşı is located in the middle of the site
RELATED NEWS: