Declaration on elections from parties in South Kurdistan
Elections to be held on 30 September as scheduled.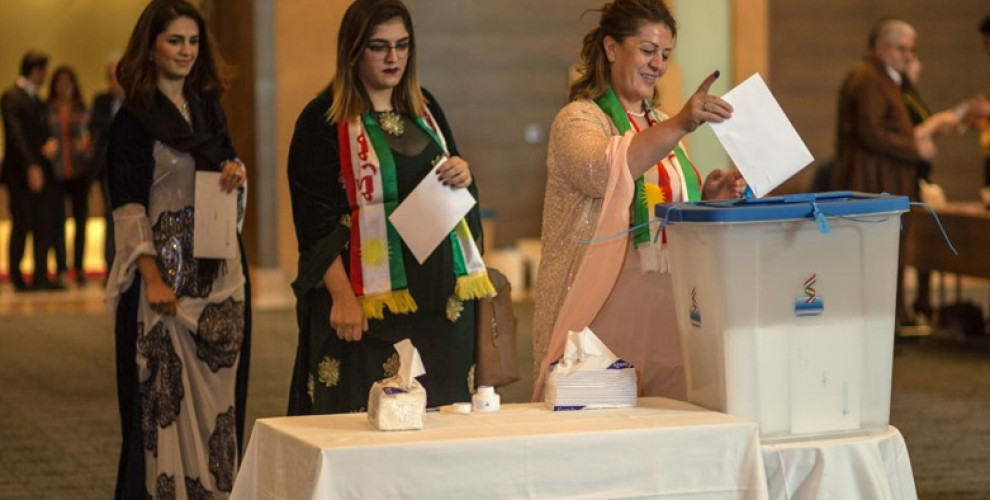 The main parties in South Kurdistan have announced that the elections will be held on 30 September as scheduled, after news went around about the contest could be postponed.
The announcement was made by the KDP (Kurdistan Democratic Party), PUK (Patriotic Union of Kurdistan) and Gorran (Change) Movement to confirm that the date for the elections has not changed.
"The elections will be held on 30 September 2018, as scheduled", said Hemin Hawrami, head of the KDP Presidential Council and regional elections.
"The KDP has already started preparations for the contest. The candidate list was presented to the commission. We have a good plan for the election campaign to achieve a new success in the process of democracy in Kurdistan together with other political parties".
Gorran Movement Electoral Affairs President, Belen Ismail, also intervened in the speculation on postponing the elections.
"The logistics and press committees continue to work for the election campaign" said Ismail. "Our party is in the electoral process and our preparations are ongoing."
PUK Politburo member, Hakim Kadir, said: "We will remain committed to decisions taken by the Kurdistan Government, the Parliament and the Independent Supreme Election Commission. We are struggling to hold the elections as scheduled" he said.
The Independent High Election Commission of Kurdistan stated that preparatory work for the elections is ongoing and that the work will be completed before 30 September.
Federal Kurdistan Region Prime Minister, Nechirvan Barzani, had also confirmed on Tuesday that the elections will be held on 30 September and will not be postponed.