Father of Jina Amini taken into custody
The father of Jina Amini, a Kurdish woman murdered by the Iranian regime a year ago, was detained while leaving his home in Saqez.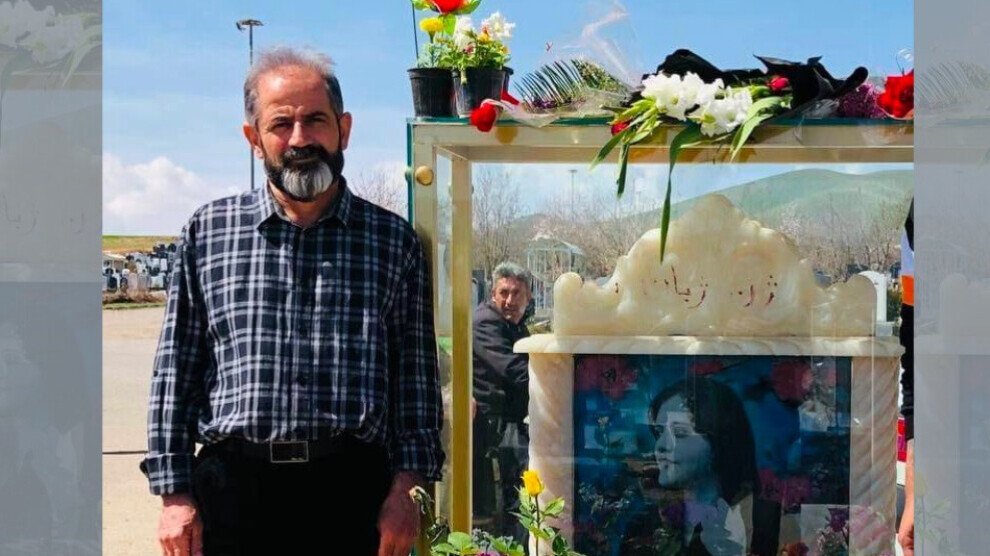 The father of Jina Mahsa Amini has been taken into custody outside the family home in Saqez by Iranian security forces and taken to an unknown location. The house had previously been surrounded by the Islamic Revolutionary Guards and the family was placed under house arrest. When Amjad Amini left the house anyway, he was immediately taken away.
The parents of Jina Amini, a Kurdish woman murdered by the Iranian regime on 16 September 2022, had publicly announced previously that they would mourn at her grave in the Aichi cemetery on the anniversary of their daughter's death. The death of Jina Amini triggered nationwide uprisings a year ago, which spread from Rojhilat (Eastern Kurdistan) to the whole of Iran with the slogan "Jin Jiyan Azadî" (Woman Life Freedom).
In the run-up to the anniversary, the regime has increased pressure on relatives of those killed in the uprisings. Families were told not to hold commemoration ceremonies and dozens of relatives were arrested. Amjad Amini has also been summoned for questioning and pressured at least four times by various security agencies in recent weeks. Two other relatives were taken into custody by the intelligence services and remain in detention with uncertain status.
The town of Saqez, especially the area around the Amini family's residence and the roads leading to the Aichi cemetery, are besieged by heavily armed security forces and military personnel. The military presence has also been greatly increased in other Kurdish localities. Parties and political movements from Rojhilat, including PJAK and KODAR, have called for a general strike on the first anniversary of the "Jin Jiyan Azadî" revolution on 16 September. Closed shops can be seen in videos published by various human rights organisations.