Four village chiefs deposed in Muş
In Malazgirt province of Muş, four village chiefs have been removed from office at the instigation of the Ministry of the Interior. The reason for the measure is an investigation against the persons concerned.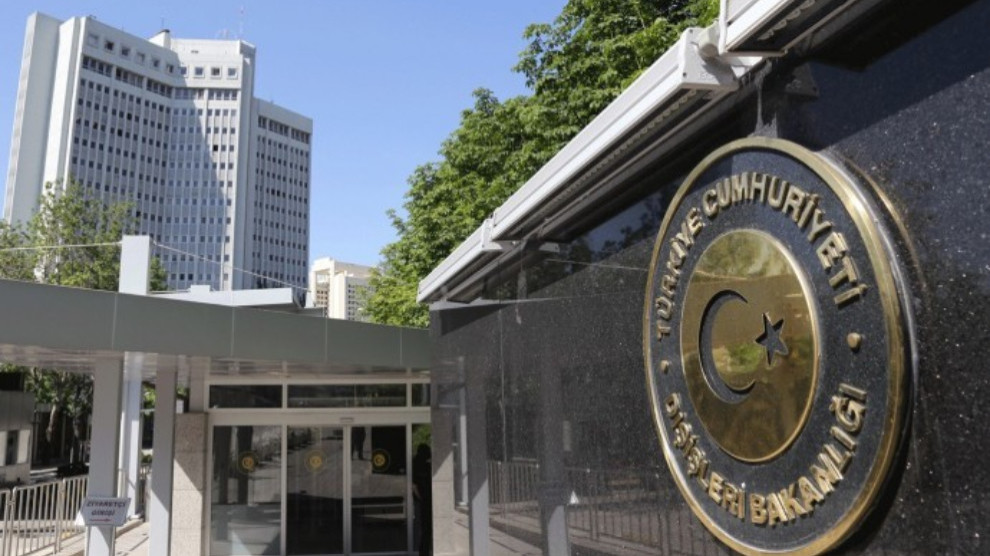 In the Northern Kurdistan province of Muş four village chiefs in the Malazgirt district have been deposed at the instigation of the Turkish Ministry of the Interior. Affected are the village chiefs Mehmet Kaya from the village of Yaramış (Yeramîşa), Milazım Altun from Akören (Axwêran), Sertip Demir from Alikalkan (Elîqarxana) and Salih Söylemez from Kazgöl (Qasimî).
The reason for the depositions is a preliminary investigation. The exact background to this is unknown, as the file is kept secret. The village chiefs had been temporarily arrested on February 12 during an operation by the military police (Gendarmerie). It is still unclear whether AKP members will be appointed in their place.
The wave of repression sweeping through the HDP-led municipalities in the Kurdish cities since August 2019 on the orders of the AKP government, as a result of which almost forty elected co-mayors have so far been removed from office and replaced by a trustee appointed by the government, has also affected the heads of smaller municipalities and villages. Many are accused of "membership in a terrorist organization" and "terror propaganda" in fake investigations.
Well known strategy
The HDP has repeatedly stated that the justification for trustees is completely fabricated. The measure, it said, showed the hostile attitude to the declared political will of the Kurdish people. The Ministry of the Interior is thus becoming the centre of a coup d'état, usurping rights and freedoms and taking decisions that show no trace of democracy, according to HDP.
The depositions and the wave of arrests are similar to the Turkish government's actions shortly after the so-called coup attempt in July 2016, when 98 of 102 mayors in Kurdish cities were deposed and replaced by state appointed trustees in the course of the state of emergency. Many of them were subsequently imprisoned. Erdogan had already threatened to repeat this in the election campaign before the local elections in March 2019, saying; "Any candidate who has connections to "terrorist organisations" will be deposed if elected."
During the period of usurpation of HDP municipalities between 2016 and 2019, all resources in the Kurdish local administrations have been used up. The state trustees have left the HDP in ruins, and town halls have been turned into centres of corruption and theft. The HDP believes that the government and the Ministry of the Interior want to prevent the violations of rules and corruption that occurred during this period from being exposed. The local military and civil bureaucracy, it says, has supported this corruption because they themselves have profited from it.