Gabar: Garzan attack won't be left without retaliation
PAJK Coordination Member Gülçiya Gabar stated that they will not leave the Turkish state's attack on the Garzan Martyrs' Cemetery and the abduction of 267 bodies without retaliation.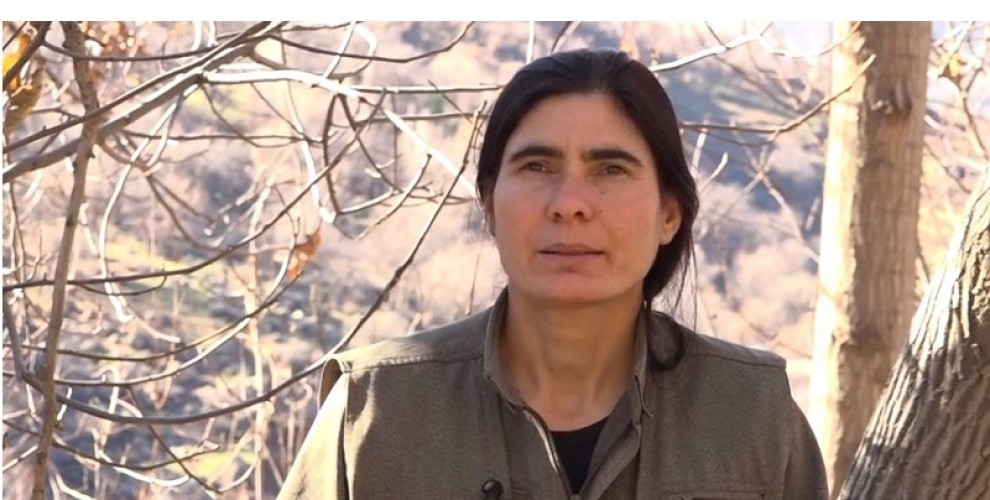 PAJK (Free Women's Party of Kurdistan) Coordination Member Gülçiya Gabar stated that a life without values, memory or honor which means death is imposed upon the Kurdish people and the Kurdish women in particular, and stressed that the Kurdish women who uphold the history and values of the Kurdish people will also protect the martyrs' cemetery.
Cemeteries and dead bodies take their share from the Turkish state ruled by the racist-fundamentalist factions of the AKP-MHP-Ergenekon coalition's attacks against the Kurdish people and their values. Last week, it came to light that the Garzan Martyrs' Cemetery was demolished and 267 bodies were abducted from it. Families appealed with the prosecutor's office after hearing about it, but did not receive any response due to "confidentiality". After families were told that the bodies had been taken to the Forensic Medicine Institution in Istanbul, lawyers from the Human Rights Association's Istanbul branch requested information. The Forensic Medicine Institution then issued a short statement that they were in possession of the bodies.
As protests against the attacks on the martyrs' cemetery continue, PAJK Coordination Member Gülçiya Gabar spoke to ANF about the issue.
Gabar stated that the attack wasn't the first, and that the Kurdish people have been subjected to this treatment for years. Gabar said humanity's values, conscience and morality were being targeted.
CAN'T EVEN FIND THE BONES
Gabar stated that Kurdish mothers have fought for years to find the bones of their children who fought in the mountains of Kurdistan, but thousands of them have been unable to find even the bones of their children. Gabar continued: "But the AKP state attacks even the existing graves. The graves of 267 revolutionaries were in the Garzan Martyrs' Cemetery. There have been similar attacks in Amed, Botan and Serhad. If people don't speak up against what is happening, these attacks will continue."
WAR TO ROB PEOPLE OF MEMORY
Gabar stated that the Turkish state's war against Kurds to rob them of their memory continues, and pointed out the violent extent of the cultural and mental attack. PAJK Coordination Member Gülçiya Gabar continued: "A life without values, memory or honor is imposed upon the Kurdish people and the Kurdish women in particular, in actuality it is death that is being imposed."
"AKP-MHP ARE DIGGING THEIR OWN GRAVE"
"It is the Kurdish women who have upheld the history and values of the Kurdish people. That is why it should be the Kurdish women who protect the Garzan Martyrs' Cemetery the most. We as the women's movement won't be leaving these attacks without retaliation. We will wage a great war against these attacks. The AKP-MHP are digging their own grave. They are bringing about their own end with these attacks. The AKP-MHP dictatorship will answer for this."