Guerrillas celebrate the PKK's founding anniversary in the mountains of Kurdistan
Amidst the increasingly ongoing attacks of the Turkish state, guerrillas celebrated the founding anniversary of the Kurdistan Workers' Party (PKK), on 27 November 1978.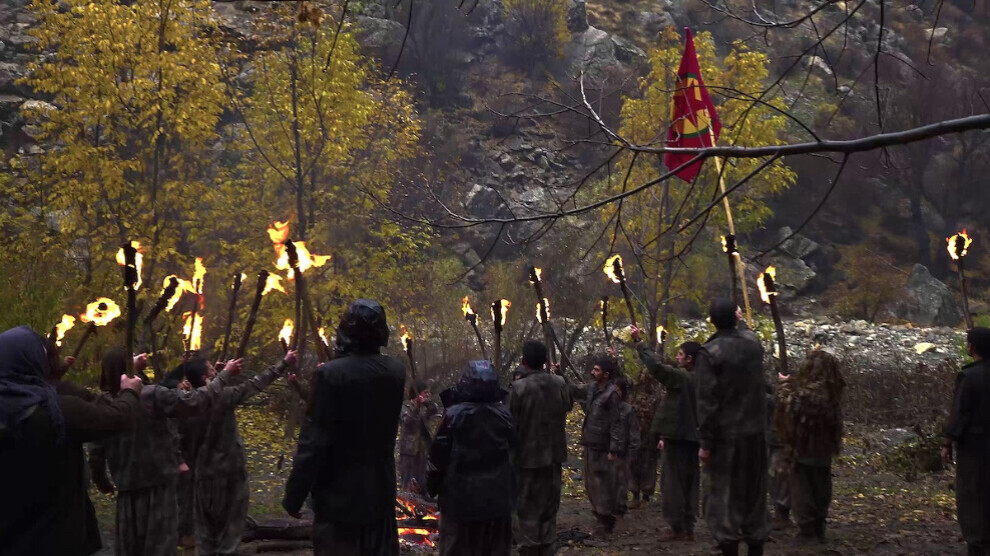 Guerrillas from the People's Defense Forces (HPG) and Free Women's Troops (YJA Star) built a fire and lit torches during a ceremony marking the 44th founding anniversary of the PKK in the mountains of Kurdistan.
The ceremony began with a minute's silence in memory of the martyrs of the revolution, after which Özgür Şerker, a member of the Komalên Ciwan Coordination, spoke and stressed that the PKK struggle ongoing for 44 years has come to these days thanks to great sacrifices.
 Şeker pointed out that the PKK movement emerged as a youth movement, stating, "We will crown the 45th year of our freedom struggle with victory, with the spirit, will and faith of the youth. Let the fascist Turkish state know this well; there will be no victory for them as long as the youth of Kurdistan, the Apoist youth exist in these lands. It is this spirit, the Leader Öcalan's youth spirit that will be victorious."