Guerrillas destroyed a Turkish military vehicle in Mardin
HPG/YJA Star guerrillas destroyed a military vehicle of the Turkish army with the soldiers in it in Mardin countryside.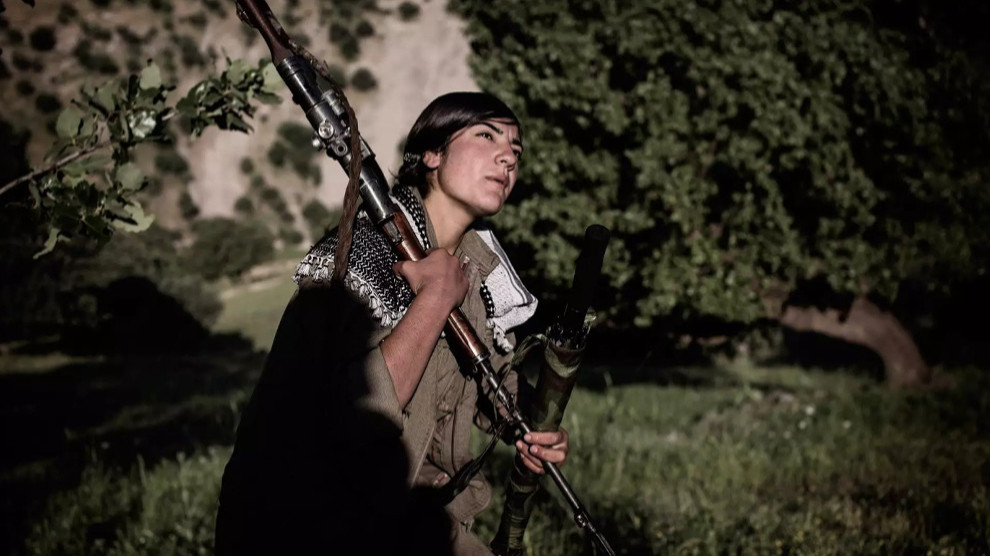 The Press Office of People's Defense Forces (HPG-BIM) released a written statement providing information about an action carried out by guerrillas and continued Turkish airstrikes against southern Kurdistan.
The statement said that "As part of the Martyr Delal and Besta Martyrs Revolutionary Initiative in Botan region, guerrillas targeted Turkish soldiers near the village of Kudê (Kaynakkaya) in Mehsert (Ömerli) district of Mardin at 8 pm on April 23 evening. An explosive was detonated as a Turkish military convoy was travelling in the mentioned area. A Cobra type armored vehicle was destroyed together with the soldiers in it."
HPG said the number of soldiers killed here couldn't be ascertained but was estimated at 9.
In the wake of the action, the Turkish army started an operation in the surrounding region and the operation was withdrawn without achieving results on April 24 evening. HPG added that guerrilla forces did not suffer any harm in the mentioned action.
On the other hand, HPG reported continued aerial attacks by the Turkish army against the guerrilla-held Medya Defense Zones in southern Kurdistan, northern Iraq.
Accordingly, Turkish fighter jets targeted the following locations;
Hill Sor and Werxelê areas in Avashin region at 19:00 on April 26,
Kurojahro area in Zap region at 21:00 on April 26 and at 00:15 on April 27,
Kunişka area in Zap region at 07:30 on April 27,
Hill Sor area in Avashin region at 08.20 on April 27.
HPG statement added that guerrilla forces suffered no losses as a result of the mentioned bombardments which, however, caused damage to the geography of Kurdistan.