Guerrillas hit Turkish counter units in Van countryside
Kurdish guerillas targeted counter units of the Turkish army in Van province.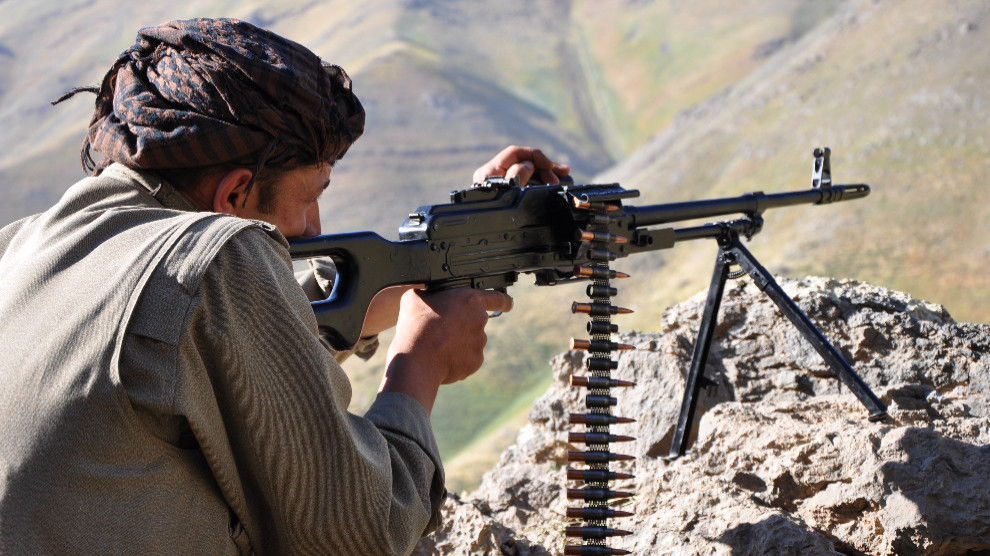 People's Defense Forces (HPG) Press Office released a statement providing details of an action by guerrillas, and continued air raids by the Turkish army in southern Kurdistan, northern Iraq.
According to the statement, the road between Taxa Jor and Metmanis neighborhoods in Van's Gevaş district was closed to traffic by guerrilla units at 00:10 on 18 June. Guerrillas performed ID check and informed the population about the current political and military situation.
HPG said; "Following the action, counter units of the Turkish occupation army attempted to intervene the scene at 02:00. Our forces carried out a sabotage action against these counter units, leaving 4 of their members wounded. The occupation forces then launched an operation in the area. There were occasional raids on the houses of local residents who were subjected to pressure. Our guerrilla unit that carried out the action has reached their base safely."
Airstrikes on South Kurdistan
HPG Press Office also provided information on yesterday's air strikes on the guerrilla-held Medya Defense Zones in southern Kurdistan, northern Iraq.
Accordingly, Turkish fighter jets bombed Qesrokê area and Martyr Delila valley in Heftanin region of Medya Defense Zones at 8 o'clock local time on 22 June. The bombardment caused no loss in guerrilla ranks.