Guerrillas hit Turkish forces to mark the PKK anniversary
As a salute to the PKK anniversary, YJA Star and HPG guerrillas struck the Turkish forces in Heftanîn and Çelê. At least one soldier was killed and two others were injured.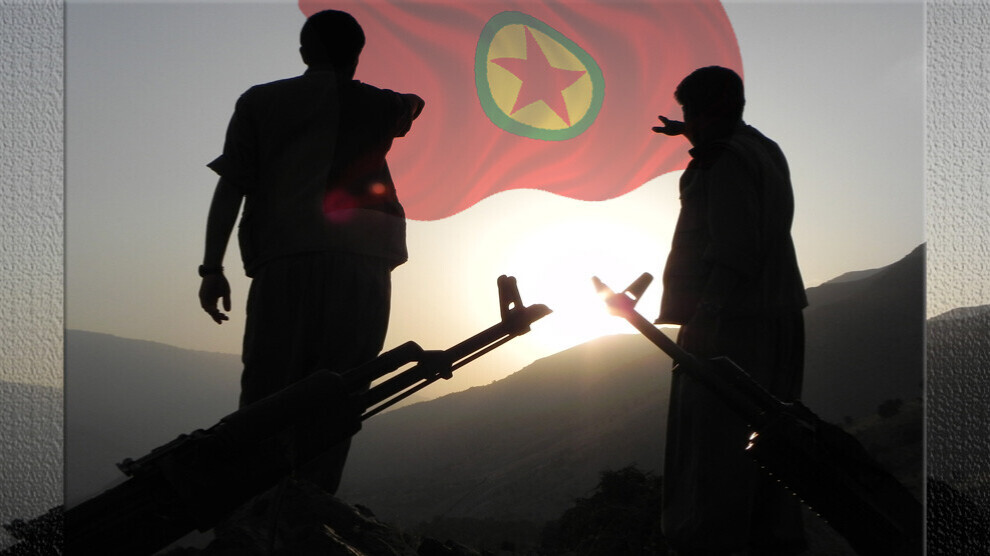 Guerrillas have carried out actions against the Turkish army in Southern and Northern Kurdistan in the past two days. According to the statement by the Press Center of the People's Defense Forces (HPG), the actions took place as a salute to the founding anniversary of the PKK 43 years ago.
According to the statement published on Saturday, YJA Star (Free Women's Troops) guerrillas used sabotage techniques to strike a unit of the Turkish occupation forces at Hill Kartal in Bektorya in the Heftanîn region on November 25. At least one soldier was killed in the action and two others were injured. Subsequently, attack helicopters attempted to bomb the action area, but were driven out of the region by the guerrillas' intervention.
In Heftanîn, Turkish troops attacked the Hill Koordîne in Pîrbila with heavy weapons. According to the HPG statement, the targets were hit accurately in the action on Friday. Also on Friday, guerrillas carried out an action with heavy weapons against the Turkish forces deployed on Hill Koordîne in Çelê (tr. Çukurca, Hakkari province), again hitting the targets accurately, the HPG said.
Turkish attacks on Medya Defense Zones
The HPG statement reported that the Turkish army launched a comprehensive occupation operation in Metîna on November 23. The area of operations included the Qaşûra Line, the areas of Girê Azad, Boxaza Girê, Kela Qumriyê and Koordîne, as well as the vicinity of the villages of Êdinê, Dêşîşê and Serarû in the Kanî Masî town near Amadiya. The operation was suspended without results on November 25.
In addition, from November 24 until today, the areas of Çemço and Rênçbiraxa in the Zap region have been shelled with howitzers fired from Turkish border posts.