Guerrillas hit Turkish soldiers in Erzincan
Guerrillas continue inflicting blows on the occupant Turkish army in Kurdistan territory.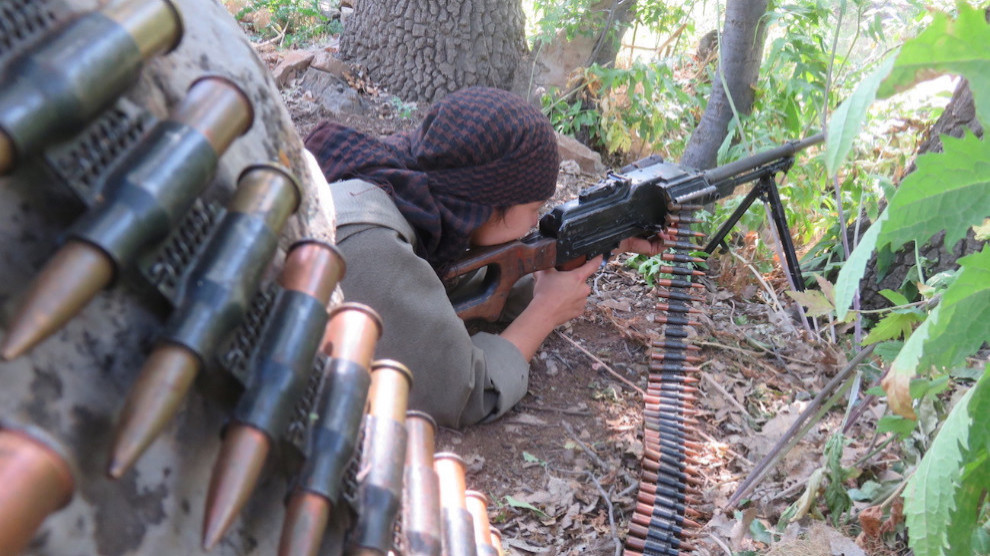 The Press Office of People's Defense Forces (HPG) released a statement announcing details of an guerrilla action in North Kurdistan and Turkish air strikes in South Kurdistan.
According to the statement, guerrillas carried out a sabotage action against a vehicle of the Turkish army in the vicinity of the Çağlayan town in Erzincan countryside on May 13. While the vehicle was damaged, the number of casualties couldn't be clarified.
Following the action, Turkish forces retrieved the dead and wounded soldiers from the scene with ambulances and armored vehicles, while the guerrilla unit returned to their base unharmed.
HPG also reported continued air raids by the Turkish army against guerrilla-held Medya Defense Zones in southern Kurdistan, northern Iraq. Accordingly, Turkish jets shelled the Sida area in Zap region at 17:00 on May 20.
The statement added that guerrillas suffered no losses in these bombardments.