Guerrillas write letter to hunger strikers in South Kurdistan
Guerrillas sent a letter to hunger strikers in South Kurdistan, Fadile Tok, Nasır Yağız and Herêm Mehmud, saying; "We are closer to victory more than ever. Victory is ours."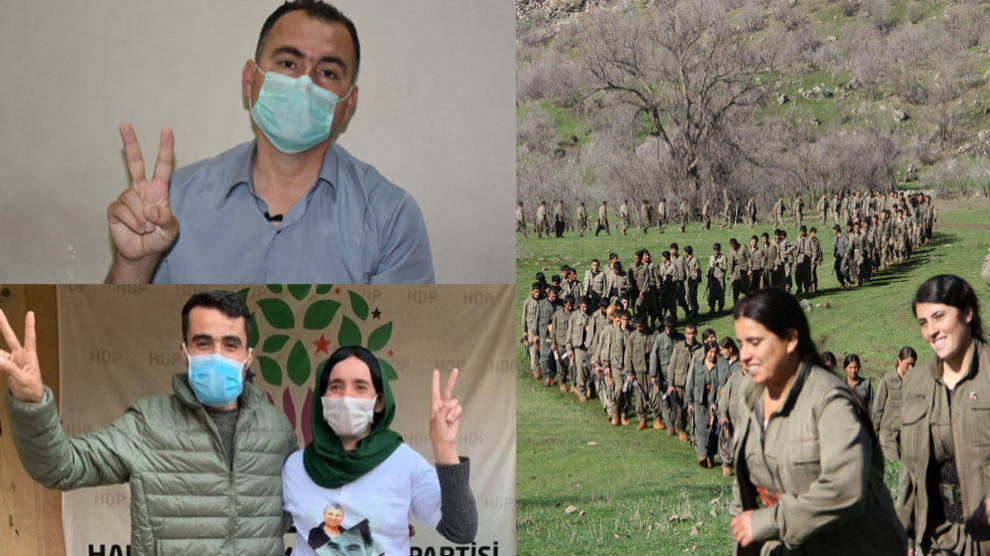 Hunger strikes demanding the end of the isolation imposed on Kurdish People's Leader Abdullah Öcalan continue in southern Kurdistan, northern Iraq.
Peoples' Democratic Party (HDP) member Nasır Yağız is on day 160 of his fast in Hewler (Erbil), Ishtar Council member Fadile Tok on day 100 of her fast in Maxmur and Herêm Mehmud on day 65 of his fast in Kelar district of Germiyan.
A letter sent to the three activists by guerrillas highlighted the ideas of Öcalan that are being put into practice today and called upon the people of Bashur (South Kurdistan) to break their silence.
The letter said the following;
"We salute all the hunger strike activists and wish them continued success. Leader Apo has enhanced the hopes for freedom and victory. The entire Kurdish people, nation, democracy and freedom are subjected to isolation in the person of Leader Apo. They seek to hold the heart of millions of people under isolation in prisons. Yet they do not know that Leader Apo's ideas are imprinted in the heart of millions who demand freedom and these ideas spring to life every day.
We call on the people of Bashur to break their silence. Based on a common idea, we should stand for Leader Apo and our lands. We will achieve our goal and victory together, and we will declare the freedom of Leader Apo. We will present Leader Apo's freedom to our people, to humanity, to those demanding freedom, to mothers and to the pure heart of the martyrs. We are closer to victory more than ever. Victory is ours."