HDP flags in front of election office torn down
HDP flags hung on the street of an election office in Kızıltepe, Mardin have been torn down.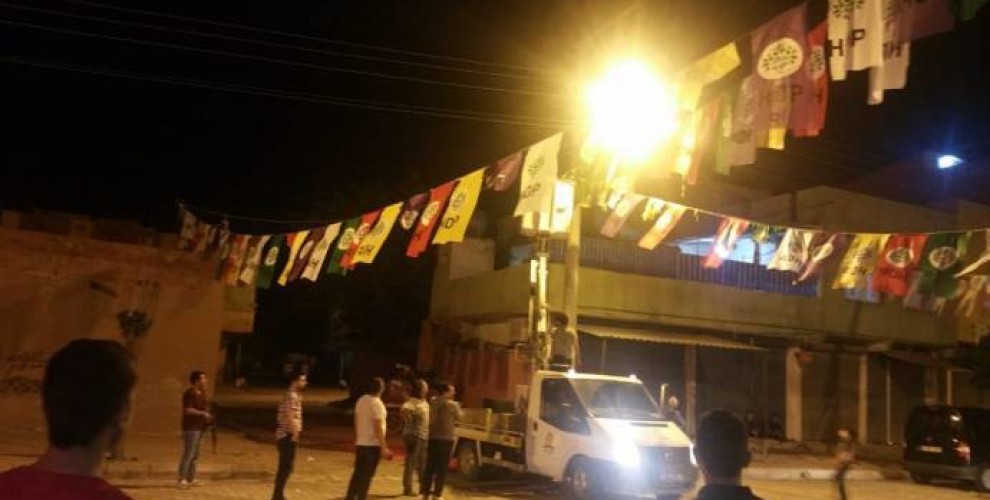 In Kızıltepe district of Mardin province, the HDP (Peoples' Democratic Party) flags hung in front of the party's women's election office have been forcibly removed by municipal workers instructed and guarded by police forces Thursday evening.
The reason put forward for the removal of flags was even more scandalous than the act itself; "flags block the road".