Hewler designates migrants at Polish-Belarusian border as 'terrorists'
Kurdish parliamentarian Soran Omer said that the Kurdistan Regional Government designated the migrants stranded at Polish-Belarusian border as "terrorists" in its official letters sent to Poland, Germany and the European Union.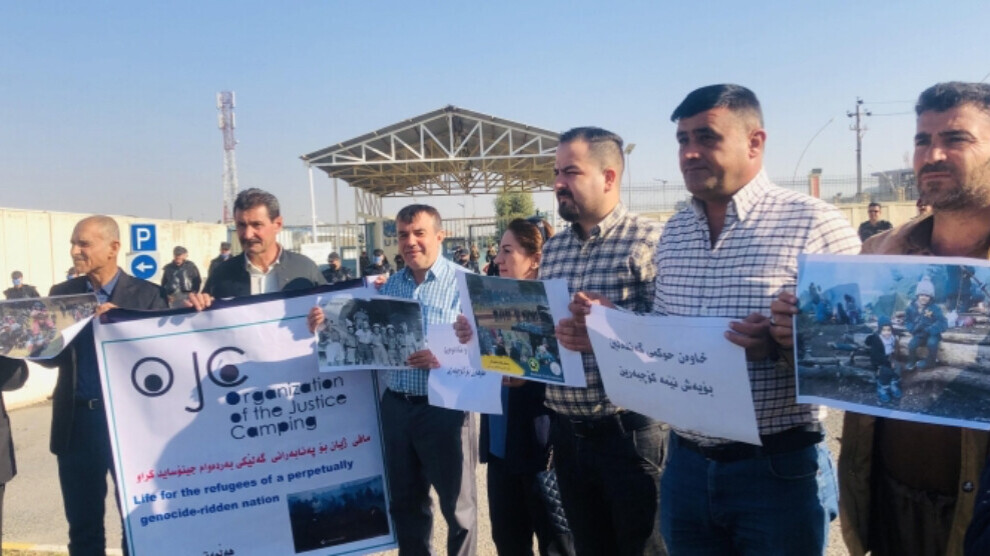 Soran Omer, who was elected MP in the Iraqi elections in October, released information on the Kurdistan Regional Government's attitude towards the Kurdish migrants who have been stranded at the Polish-Belarusian border.
In a post on his Facebook page, the Kurdish parliamentarian revealed that the regional government sent letters to the European countries on the matter.
According to Soran, the regional government designated the Kurdish migrants at the Polish-Belarusian border as terrorists and criminals and accused some of them of being human traffickers who abducted women and children.
COMMUNIST PARTY: INJUSTICE IS THE CAUSE OF MIGRATION
In the meantime, the Kurdistan Communist Party held a demonstration in Hewlêr (Erbil) to express their concerns over the migration from the region.
A statement was read out by Raber Mexdîd, head of the youth wing of the party's Hewler branch.
"The lives of migrants at the Polish-Belarusian border are in huge jeopardy because of the cold weather and hunger. We call on the United Nations and other international organizations to fulfil their responsibilities and address the precarious conditions of the migrants," the statement said.
The statement added that the erosion of freedoms and lack of justice, basic services and job opportunities are the reasons for migration.