HPG: 17 Turkish soldiers killed in guerrilla actions South Kurdistan
17 soldiers of the Turkish army were killed during actions of the guerrillas against the Turkish occupation of South Kurdistan on Friday.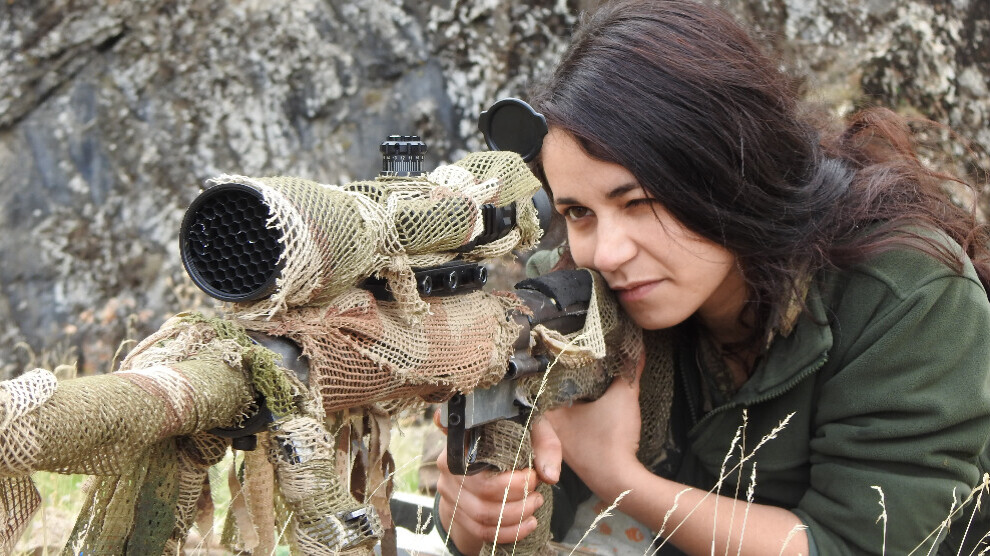 In a statement about the war in the guerrilla-held Medya Defense Zones in southern Kurdistan (northern Iraq) where the Turkish army has been conducting an invasion operation since April 17, the Press Office of the People's Defense Forces (HPG) reported that 17 members of the Turkish occupying forces were killed in actions by the guerrillas on Friday.
In the Karker resistance area in Zap, guerrillas of YJA Star (Free Women's Troops) carried out two sniper actions, killing two soldiers. More than ten other actions targeted the occupiers in Metîna. In the Girê Cûdî and Girê Hekarî resistance areas, twelve soldiers were killed in two multi-front guerrilla actions. Two military camp tents and two surveillance systems that had been installed on higher peaks were also destroyed.
HPG pointed out that the Turkish army continues to use chemical weapons in its invasion of southern Kurdistan in order to get closer to its goal of occupation. According to the daily balance sheet, there have been at least thirteen such attacks with chemical weapons within 24 hours, targeting underground tunnel facilities, including the Werxelê massif.
During the same period, 48 airstrikes were carried out in the guerrilla areas. 23 of these bombings were carried out by fighter jets, while attack helicopters carried out 25 air strikes. The occupying forces are increasingly using reconnaissance drones over Werxelê and the Girê FM.