HPG: 3 Turkish soldiers killed in Yüksekova
Guerrillas continue inflicting blows against the Turkish army in Kurdistan territory.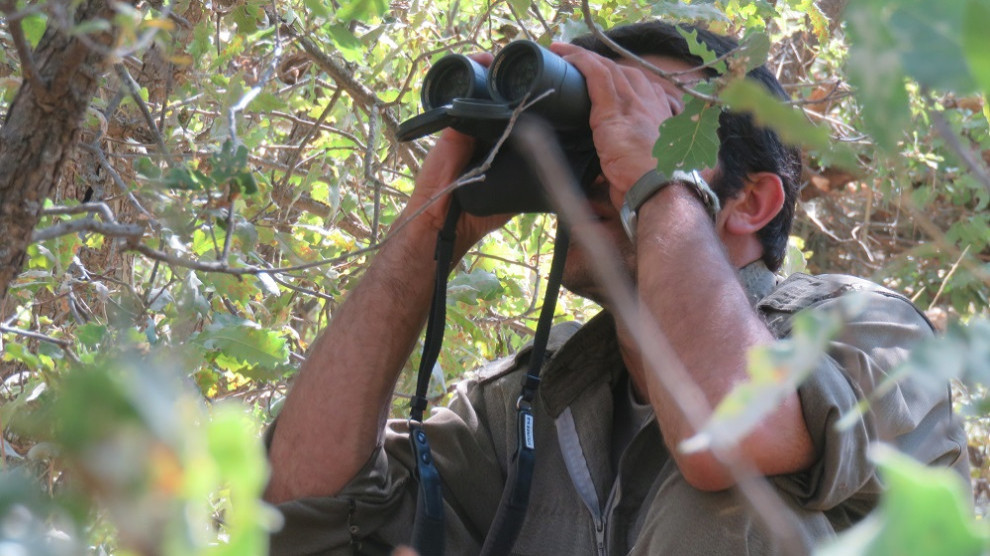 The Press Office of People's Defense Forces released a statement providing information about the most recent actions carried out by HPG and YJA-Star guerrillas against the Turkish forces.
According to the statement, guerrillas targeted a Turkish military unit stationed on a hill maintaining the security of Wargenima outpost in Hakkari's Yüksekova (Gever) district at 04:45 this morning.
The positions and shelters of the Turkish forces on the hill were struck effectively and 3 soldiers were killed as a result. In the wake of the action, the Turkish army shelled the area with howitzer and mortar fire.
HPG reported continued air raids by the Turkish army against guerrilla-held Medya Defense Zones in southern Kurdistan, northern Iraq.
The statement said that Turkish aerial attack targeted Martyr Beritan area in Xakurke region, adding that the bombardment did not cause any loss or injuries in guerrilla ranks.