HPG: 4 soldiers killed, 2 helicopters damaged
HPG and YJA Star guerrillas continue their actions against the Turkish occupation army in the guerrilla areas in southern Kurdistan.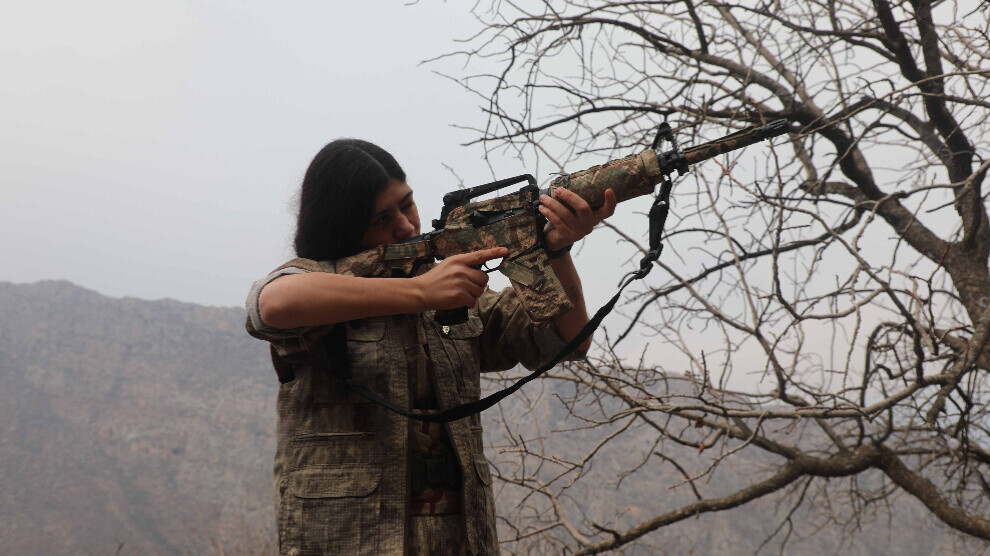 YJA Star (Free Women's Troops) and HPG (People's Defence Forces) continue the resistance against the Turkish invading forces in the guerrilla-held Medya Defense Zones in southern Kurdistan (northern Iraq).
According to the HPG Press Center statement on Friday, four more members of Turkish invading forces were killed in the latest actions by the guerrillas on 14-15 September.
The guerrillas have been fighting the occupying forces in Southern Kurdistan practically without interruption. The focus is on the resistance areas of Girê Cûdî and Girê Amêdî on the western front of the Zap, from which the Turkish army had to withdraw last winter after suffering heavy losses. Eight Turkish military positions were targeted and damaged with heavy weapons yesterday and today, when three sniper actions were also carried out. In addition, a helicopter carrying airborne troops was taken under artillery fire several times and forced to retreat.
Several attempts by ground troops to position themselves in the area were also thwarted by the guerrillas. The guerrillas also struck a group that was transporting military equipment in the direction of Girê Cûdî and subsequently stopped military activities. At Girê Amêdî, a military unit was overrun by the guerrillas with hand grenades and small arms.
In Metîna, the guerrillas responded with heavy fire to two attack helicopters flying over their areas. According to the HPG, both helicopters were damaged and forced to retreat from the area.
 Regarding the continued attacks of the Turkish army on Southern Kurdistan, HPG said that the areas of Xêrê and Girê Zengil in the Gare region were bombed by Turkish fighter jets on 13-14 Deptember. On the other hand, parts of Zap and Metîna were attacked by combat helicopters. The Turkish army also carried out artillery attacks on Zap, Şehîd Delîl, Metîna and Xakurkê.