HPG: 4 Turkish soldiers killed in Heftanin
Guerrillas continue inflicting blows on the occupant Turkish army in Kurdistan territory.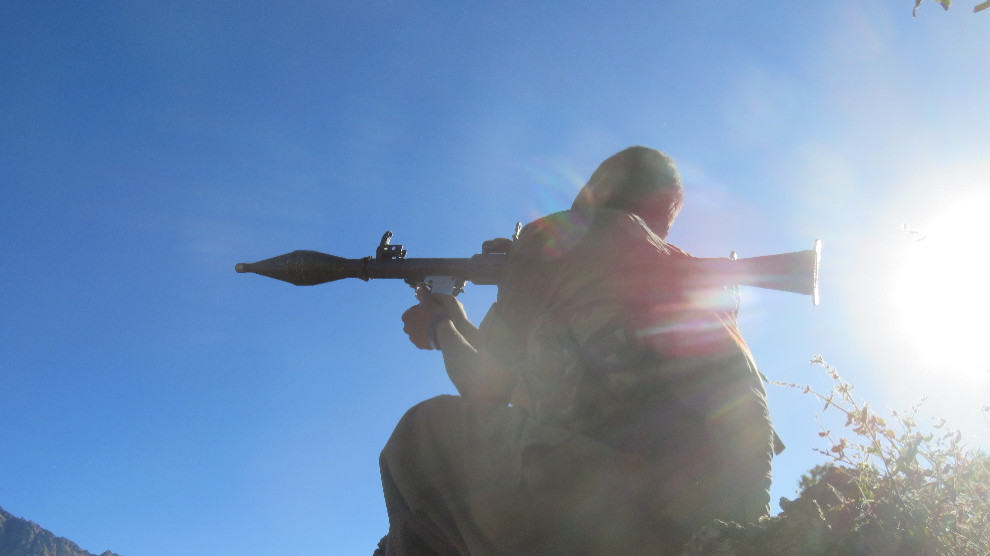 In mid-September, Heftanin State Command announced the launch of "Cenga Heftanin" [Battle of Heftanin] Campaign in response to the invasion operation launched by the Turkish army against Heftanin region of Medya Defense Zones in southern Kurdistan, northern Iraq on August 23, 2019. Guerrilla forces continue to hit Turkish forces since, with the historic resistance having reached an upper stage since the launch of the campaign.
The Press Office of People's Defense Forces (HPG) released a statement detailing the most recent operations carried out by guerrillas against the Turkish troops in Heftanin and Şırnak regions.
Accordingly, guerrillas targeted the Turkish forces stationed on Hill Martyr Şexmus in Heftanin region at 12:30 on March 25. Effective strikes left four soldiers dead and three others wounded.  After retrieving the casualties from the scene, the Turkish jets shelled the area at random.
In another action, guerrillas hit the Yekmale outpost in Şırnak's Uludere district on March 21. While the positions and shelters in the station were struck effectively, the number of dead and wounded soldiers couldn't be clarified.
The involved guerrilla units returned to their bases safely, added the statement.