HPG: 9 Turkish soldiers killed in Şırnak countryside
9 soldiers of the Turkish army were killed and 3 others wounded in an ambush by guerrillas in the countryside of Şırnak province.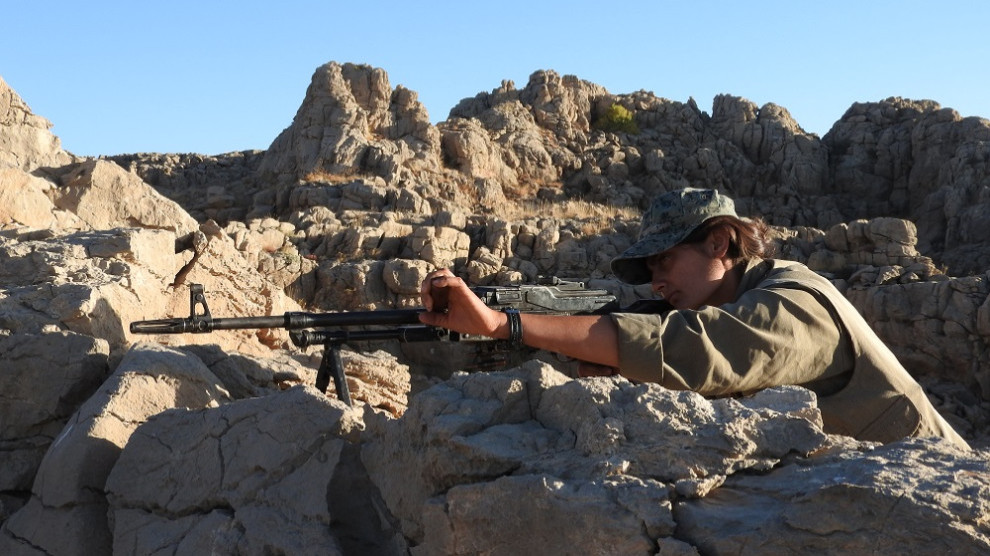 People's Defense Forces (HPG) Press Office released a statement announcing the details of the actions carried out by guerrillas and continued attacks by the Turkish army in Kurdistan territory.
ŞIRNAK
The statement said that a Turkish military unit engaged in ambush activities in Kato Jirka area of Şırnak's Beytüşşebap district were put under surveillance by YJA-Star guerrillas on September 3rd. Guerrillas ambushed this unit and hit them as part of the Martyr Medya Mawa and Martyr Rızgar Gever Vengeance Initiative at 19:00 in the evening. While th Turkish unit came under fire from three directions, 9 soldiers were killed as a result, while 3 others were wounded.
Following the action, Turkish army bombed the area with howitzers and mortars, and removed the dead and wounded soldiers from the area with Sikorsky helicopters.
BİTLİS
At around 13:00 on September 2nd, Turkish fighter jets and attack helicopters shelled the Geliye Kesane area in Tatvan district of Bitlis. The bombardment did not result in any losses among guerrilla forces.
HEFTANİN
Turkish warplanes bombed the Xantur area in Heftanin region of Medya Defense Zones at 00:10 on September 4th. Two guerrilla fighters were martyred in this bombardment and their ID details will be announced to the public later on.
AVAŞİN
At around 10 am on September 5th, Turkish jets bombed the Werxele area in Avashin region of Medya Defense Zones. Guerrilla forces did not suffer any loss in this bombardment, said the HPG statement.