HPG discloses identity of three guerrillas
The HPG Press Center disclosed the identity of three guerrillas who fell martyrs in Herekol.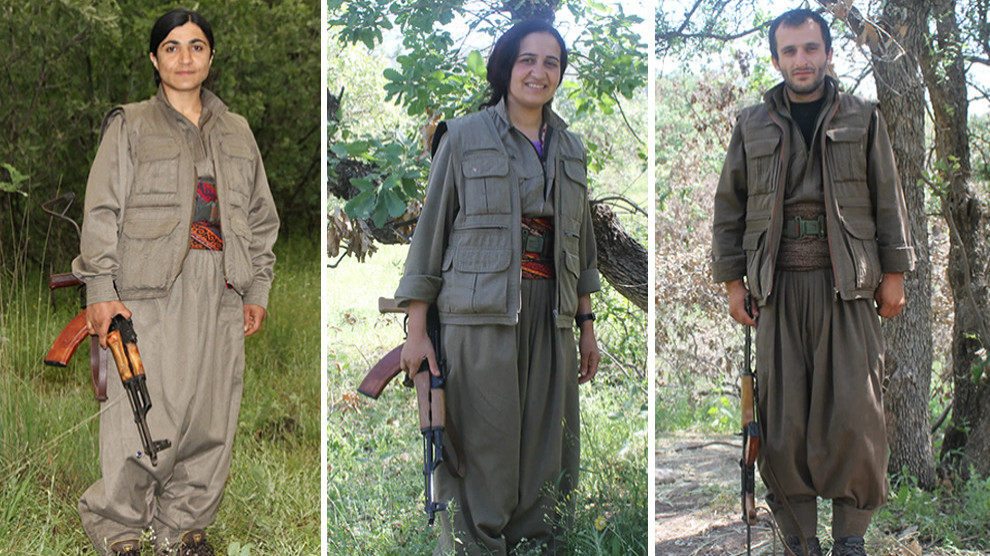 The HPG statement is as follows: "In our statement dated 11 June, we informed the public that on 29 May the invading Turkish army launched an occupation operation in the area of Deriya Egida in the region of Herekol, Siirt. We added that 3 of our comrades, who fought the occupants until the last bullets, had fallen martyrs. We now disclose the identity of the three fallen comrades.
     Code Name: Beritan Sıla
     Name Surname: Nahide Timur
     Place of Birth: Van
     Mother's-Father's Name: Adile - Abdulkerim
     Martyrdom Date and Place: 29 May 2020 / Siirt
     Code Name: Gever Erdem
     Name Surname: Emrullah Kırkağaç
     Place of Birth: Hakkari
     Mother's-Father's Name: Bazgan - Seyfettin
     Date and Place of Martyrdom: 30 May 2020 / Siirt
    Code Name: Serhıldan Agiri
    Name Surname: Dilan İlhan
    Place of Birth: Siirt
    Mother's-Father's Name: Wetha - Abdulmecit
    Martyrdom Date and Place: 29 May 2020 / Siirt
Our comrades Beritan, Gever and Serhıldan, have become competent fighters and actively responded to the attacks launched by the AKP-MHP fascist government against Kurdistan. Our comrades Beritan, Gever and Serhıl have taken part in guerrilla resistance with great devotion and fought for the freedom of our people until their last breath."