HPG: Eight occupiers killed as resistance against Turkish invasion continues
The guerrillas continue their resistance against the Turkish invasion of Southern Kurdistan unabated. According to HPG information, another eight soldiers of the Turkish army have been killed in guerrilla actions.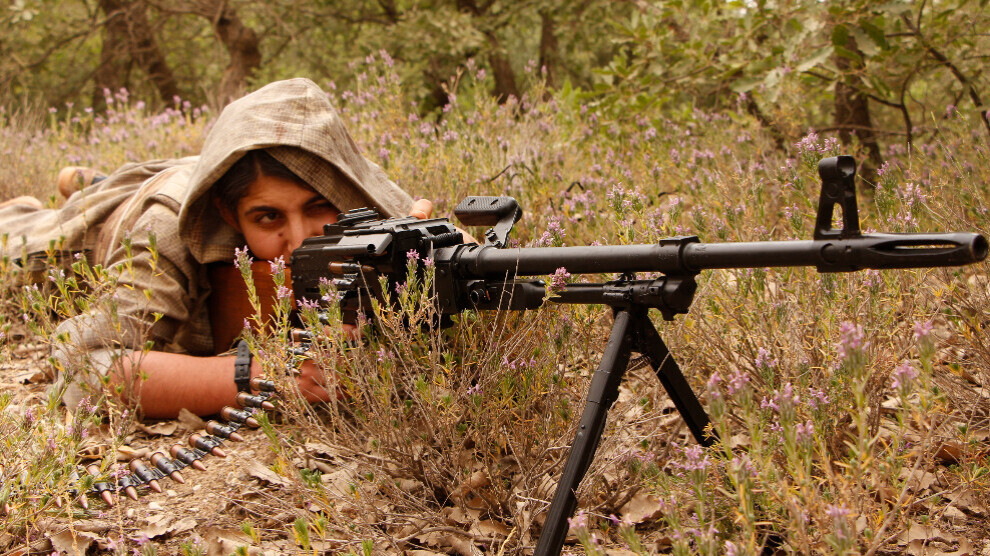 In its daily statement about the ongoing war in Kurdistan, the Press Centre of the People's Defence Forces (HPG) reported that guerrillas continue their resistance against the Turkish invasion in Southern Kurdistan unabated.
"The efforts of the fascist Turkish army to break the resistance of our forces by using banned bombs and chemical weapons are fruitless. In the actions carried out by our forces, eight occupants have been punished." According to HPG data, the Turkish occupation forces used high impact explosives, chemical weapons and pepper gas against guerrilla positions twenty times. Fighter jets carried out eleven airstrikes and dozens of other attacks were carried out by howitzers.
The details provided by HPG are as follows:
Zap
On Tuesday, a soldier was shot dead by a YJA Star sniper in Çemço. In Sîda, the guerrillas struck an advancing Turkish squad three times with heavy weapons, leaving at least one soldier dead. Regarding an action of sabotage in Sîda on 18 September, which the HPG had already reported on yesterday, the press centre reported that the deaths of two soldiers were subsequently ascertained.
Xakurke and Metîna
In Xakurke, a group of soldiers moving at Girê Şehîd Kamuran was attacked on Tuesday. At Girê Hekarî in Metîna, a mobile guerrilla unit observed soldiers moving near a defensive position. When four soldiers converged on Wednesday morning, the militants struck with heavy weapons. The soldiers were killed.
Attacks by the Turkish army
Guerrilla positions in the resistance areas of Girê FM, Girê Amêdî, Sîda and Şehîd Fedakar were affected by the use of outlawed weapons. In Şikefta Birîndara, bombs with extremely high explosive power were used in addition to chemical weapons. The Şehîd Bahoz position was bombed with pepper gas. Air strikes targeted the surroundings of the villages of Tirvanis and Şêlazê in Metîna on 19 September and Bêbadê in Gare, and Girê Cûdî and Girê Amêdî on 20 September. Drone flights were also observed over these two areas. Girê Hekarî and Girê FM were bombed by howitzers.