HPG guerrilla Gîvara says the PKK is a chance for future
HPG guerrilla Gîvara said that every Kurdish teenager should play his role in this historic period.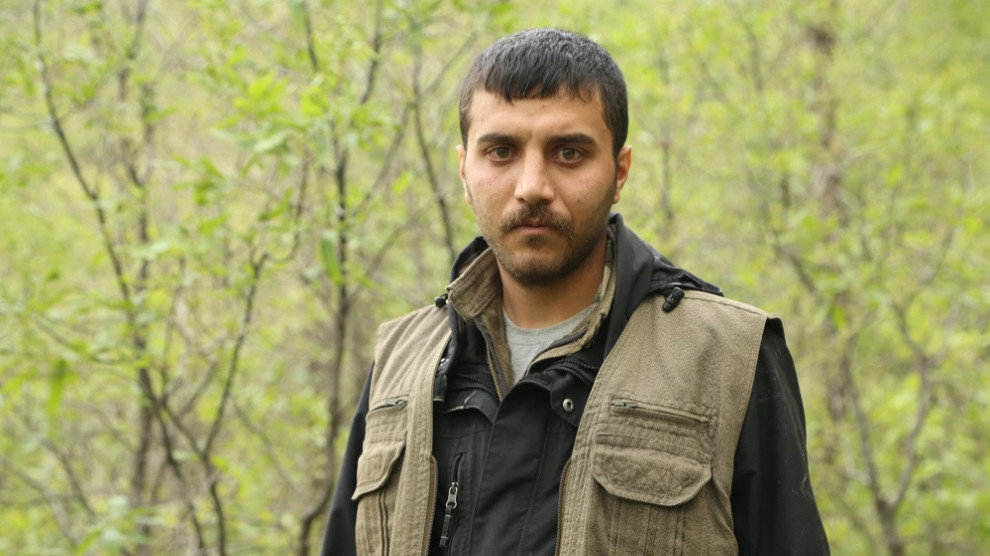 Born in 1991 in Sînê, East Kurdistan, Partizan Gîvara has been a guerrilla for 5 years. HPG guerrilla Gîvara said that every Kurdish teenager should play his role in this historical period.
Having grown in a patriotic family and having a great interest in the Kurdish Freedom Movement, for Partizan Gîvara joining the guerrilla was almost natural.
He told ANF: "I had dreams since I was a child. My dream was to join the guerrilla one day and fight for my country and people, and now I have realized this dream.
A person feels strong as he gets to know President Apo (Abdullah Öcalan) and the PKK. That weak person, or a person unable to rebel against the persecution, can now find the strength to fight against the occupation. Taking part in this historical process as a Kurdish teenager is a conscientious and moral responsibility. If we do not want to feel ashamed of history one day, we should answer this process with all our strength."
Drawing attention to the spirit of comradeship in the PKK, Gîvara said: "It is necessary to live and to keep alive. There is a comradeship which unites us within the framework of honest and moral principles."
Guerrilla Gîvara said that President Abdullah Öcalan has given the Kurdish people "a social memory and a fighting army." 
Emphasizing that this is also a great chance, Gîvara continued: "Perhaps the attacks will be more intense, but we, as HPG, promised to protect our people and our country no matter what. The enemy's efforts are in vain. The PKK truth and those who believe it cannot be destroyed so easily because we have a great idea of ​​humanity."
Call to Kurdish youth
Guerrilla Partizan Gîvara called on all Kurdish youth: "Kurds' rights have been seized and therefore we Kurds are required to do whatever we can, especially now when we are going through a historic process. We have never been so close to freedom, as long as we enhance the struggle and youth join the guerrilla ranks."