HPG pays tribute to guerrilla Betül Yıldız who fell as a martyr in Amed in 2016
The HPG paid tribute to guerrilla Betül Yıldız (Çırav Avesta) fell a martyr in Amed in 2016.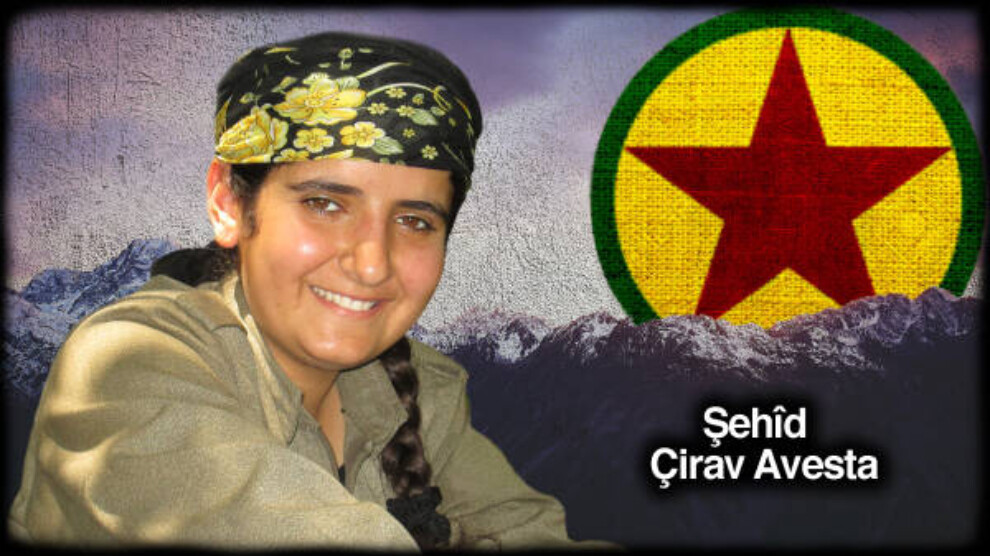 The HPG Press Center issued a statement to pay tribute to guerrilla Betül Yıldız (Çırav Avesta) who fell a martyr in Amed in 2016.
The statement said: "Our comrade Çırav Avesta died as a result of an unfortunate accident while she was on duty in Amed province.
The identity information of our comrade is as follows:
      Code Name: Çırav Avesta
      Name Surname: Betül Yıldız
      Place of Birth: Sêrt
      Mother and father's name: Heybet - Emin
      Martyrdom Date and Place: 27 June 2016 / Amed
Comrade Betül was born in the Dihê district of Sêrt, where the first bullet was fired against the colonialist genocidal Turkish state and our history of armed struggle started. Comrade Betül, who came from the patriotic village of Êrs on Çırav Mountain, was a member of the family of our great commander, martyr Reşit Serdar, and grew up with the stories of the destruction of her village, her family's exposure to enemy oppression."
The statement added: "Like every resisting Kurdish woman from Botan, she sought deep freedom at a young age and decided to join the struggle with the feelings of patriotism in her heart. Despite the ban imposed on the Kurdish language and identity by the genocidal assimilationist Turkish system, she not only learned the Kurdish language but also displayed an anti-system stance as a woman. Comrade Betül, who was aware that a colonialist system could only be changed through struggle, has participated in youth activities. While she was involved in youth activities, she closely witnessed the heroism shown in the self-government resistance that characterised the cities of Kurdistan during the 2015-2016 period, and saw the persecution and massacres committed by the fascist enemy."
The statement continued: "Our comrade joined the guerrilla ranks in the northern Kurdistan province of Amed and took the names of our comrades Çırav and Avesta, the first commanders. As a Kurdish woman with a developed consciousness of revolution and freedom, she sought to deal a blow to the enemy.
Our comrade Çırav fell as a martyr in an unfortunate accident that occurred while she was on duty in Amed province on 27 June 2016. We extend our condolences to the esteemed patriotic family of our comrade, the people of Êrs and all patriotic people of Kurdistan."