HPG pays tribute to guerrilla Zerdeşt Başûrî
Guerrilla Zerdeşt Başûrî from Sulaymaniyah fell in the resistance against the Turkish invasion in South Kurdistan. The Turkish army has bombed the Medya Defense Zones 110 times in two days.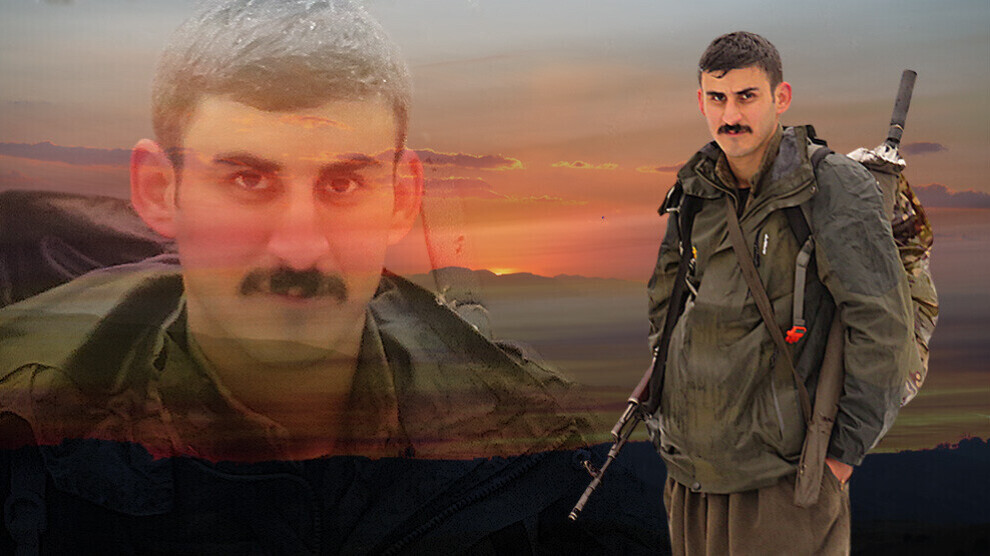 Guerrilla Zerdeşt Başûrî fell in the resistance against the Turkish invasion in the Zap region. The press center of the People's Defense Forces (HPG) announced his death in a statement on the current war in Kurdistan.
110 bombings in 48 hours
The HPG point out that the Turkish invasion troops are continuing to attack the guerrilla areas in South Kurdistan: "Within the last two days, the Medya defense areas have been bombed 15 times by fighter jets, twice by attack helicopters and 93 times by howitzers and tanks." Guerrilla positions at Girê FM and in Sîda in the Zap region have been attacked with shovel excavators. The airstrikes took place in the regions of Gare, Zap and Metîna.
Turkish advance halted at Girê FM
In the Girê FM resistance area, there were six clashes between the guerrillas and the army on 6 June, when the Turkish troops advanced and the guerrillas defended themselves with heavy weapons. The advance of the army was stopped, and the area was then attacked 74 times by Turkish artillery.
Zerdeşt Başûrî has fallen
According to HPG, Zerdeşt Başûrî fell on 24 May in the western Zap region: "Our comrade Zerdeşt joined the resistance at a time of intense attacks on our people from Sulaymaniyah (Silêmanî). He responded to these attacks in the most meaningful way, fighting as a revolutionary on the front lines from Rojava to the Medya Defense Areas in many places. He participated willingly and without reservations, because he was aware that freedom has its price in Kurdistan. With this attitude, he has become a role model for all Kurdish youth."
The HPG express their condolences "to the family, the population of Başûrê Kurdistanê (South Kurdistan) and the entire Kurdish people and declare that they will make the dream of the martyrs for a free life with Abdullah Öcalan in a free Kurdistan come true."
 Codename: Zerdeşt Başûrî
 First and last name: Şivan Mihemed
 Place of birth: Silêmanî
 Names of mother and father: Nîsan - Mihemed
 Date and place of death: 24 May 2023 / Zap
The HPG said in its statement: "Zerdeşt Başûrî grew up in Sulaymaniyah and has always been interested in the liberation struggles in the four parts of Kurdistan. Since, from his point of view, the political system in the Kurdistan region of Iraq offered no answer to the needs of the population, he looked for alternatives and dealt with the ideas of Abdullah Öcalan. He rejected primitive nationalism and saw his own values as confirmed in Öcalan's democratic-socialist philosophy.
When the Turkish state attacked Girê Spî and Serêkaniyê in 2019, Zerdeşt Başûrî went to Rojava and took part in the resistance. In Serêkaniyê he witnessed the use of chemical weapons against the civilian population. After the region was occupied, he went to the mountains to join the guerrillas. Immediately after joining the guerrillas, he came to the front in Avaşîn and was in a position with the later fallen commanders Cumalî and Çavrê, from whose experiences he could benefit and with whom he shared a sense of sincere and heartfelt camaraderie. He took part in numerous actions and participated in the construction of the war tunnels. At the same time, he educated himself ideologically and militarily and took a course in sabotage tactics. He became part of the Hêzên Taybet special unit and fought resolutely for freedom to the end."