HPG reports massive airstrikes in southern Kurdistan
According to the People's Defense Forces, the Turkish army has carried out dozens of airstrikes against the Medya Defense Zones in recent days. The primary targets of the bombings were Zap and Avaşîn.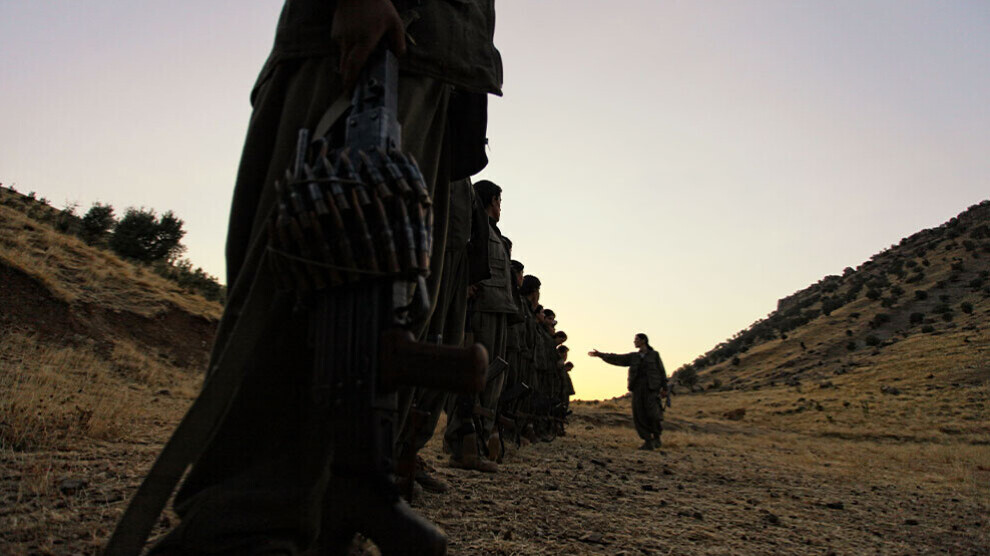 The People's Defense Forces (HPG) reports massive air strikes by Turkey in the guerrilla-held Medya Defense Zones in southern Kurdistan (northern Iraq). Nearly eighty airstrikes were registered in guerrilla areas in the territory of the Kurdistan Region of Iraq (KRI) over the past three days, according to a balance sheet released by the HPG press office on Sunday. The primary targets of the attacks were the Zap and Avaşîn regions, according to the statement. In some cases, the attacks included coordinated air and ground assaults.
"On April 14, at about 4:00 p.m., warplanes attacked the village of Kamûran in Çemankê near Duhok. A further eight bombardments were directed on the same day against the village of Sergelê and Girê FM in Zap, as well as against Girê Hakkarî in Metîna. These attacks were carried out both from the air and by means of shells fired from border posts," the HPG statement said.
"On April 15, there were another nine air and ground attacks in the Zap and Metîna. These took place between 10:00 and 00:00 and were directed against the Cûdî, Amediyê and FM hills in the Zap region. In the region of Metîna, Girê Hakkarî was again the target of warplanes.
On the same day, the areas of Werxelê in Avaşîn and Girê Cehennem, Kunîşka, Kurojahro, Şehîd Şahîn, Karker, Şikefta Birîndara, Saca, Çemço and Sîda in the Zap were bombed 28 times by warplanes between 18:50 and 21:40."
On April 16, two airstrikes targeted Xakurke first, hitting the area around Girê Şehîd Şerîf, according to the statement. "Between 5:00 p.m. and 9:30 p.m., 27 air strikes were carried out in the Zap region, targeting the areas of Şehîd Şahîn, Girê Cehennem, Dola Şîvê, Karker, Kurojahro and Sîda. Three more attacks took place into Sunday night against the Girê Cûdî". Shells fired from Turkish outposts hit Werxelê near Avaşîn both yesterday and today.