HPG reports ongoing guerrilla actions against the Turkish army
The YJA Star and HPG guerrillas are continuing their resistance against the Turkish occupation forces in South Kurdistan without interruption.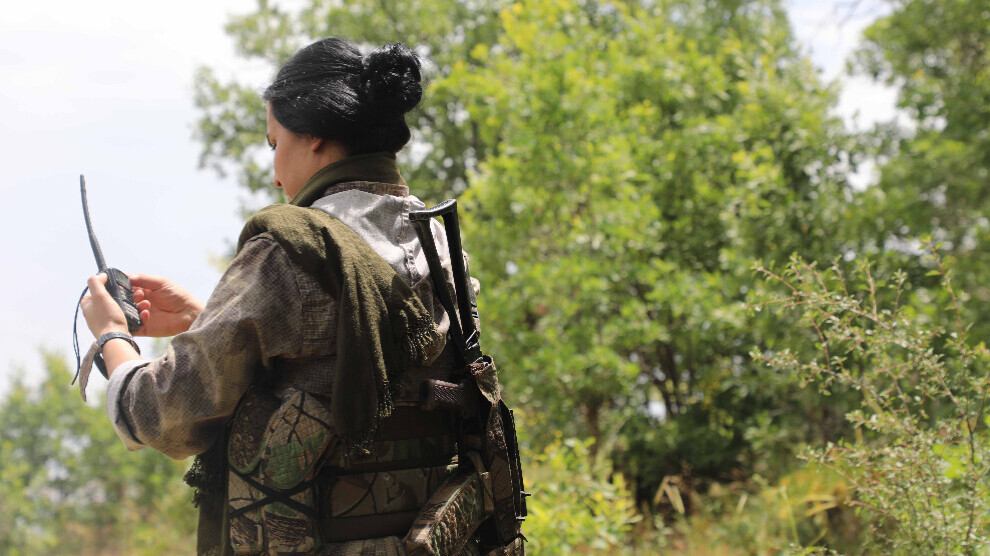 YJA Star (Free Women's Troops) and HPG (People's Defence Forces) continue the resistance against the invading Turkish forces in the guerrilla-held Medya Defense Zones in southern Kurdistan (northern Iraq).
According to the HPG Press Center statement on Thursday, Turkey continues to use unconventional explosives, explosive-laden drones, fighter jets, helicopters and artillery against the guerrillas.
Regarding the latest actions by the guerrillas and attacks by the Turkish army, HPG provided the following details:
Şehîd Delîl, Western Zap region
In the Girê Cûdî resistance area, the guerrillas intervened several times with heavy and semi-automatic weapons against advances by the Turkish army on 13-14 November. The advance of the invading troops was stopped three times in this way. A drone loaded with explosives was destroyed by the guerrillas with sabotage tactics. On 13 November, YJA Star guerrillas fired on helicopters over the area twice. Three Turkish army positions were hit in various other actions carried out by the guerrillas with heavy and semi-automatic weapons.
In the Girê Amêdîyê resistance area, guerrillas carried out ten actions on 13 November and two actions on 15 November in which heavy weapons were used.
Metîna and Xakurke
The occupation forces in the areas of Girê Çarçel and Girê Ortê in Metîna as well as Girê Şehîd Kamuran and Ermûş in Xakurke were struck with heavy weapons on 14-15 November.
Attacks by the Turkish army
Since 13 November, the Turkish army has repeatedly used unconventional explosives against guerrilla positions in Sîda, Girê Ortê and Girê Amêdîyê. Attacks with explosive drones targeted the positions of the guerrillas in the areas of Girê Çarçel, Girê Cûdî and Girê Amêdîyê.
In the past two days, the HPG recorded a total of ten airstrikes by fighter jets against the areas of Girê Cûdî and Girê Bahar in the western Zap region, Golka, Gundê Beşîlî and Gundê Dergelê in Metîna as well as Goşînê, Berbizina, Girê Şehîd Hawar and Şehîd Şerîf in Xakurke. The Turkish army carried out further attacks by combat helicopters and artillery on various areas in the Zap, Metîna and Xakurke regions.