HPG reports ongoing Turkish attacks on guerrilla areas
The Turkish army continues its unilateral attacks on the guerrilla areas in Southern Kurdistan. According to the HPG, confrontations have occurred in the Zap region when guerrillas defended themselves against the attacks.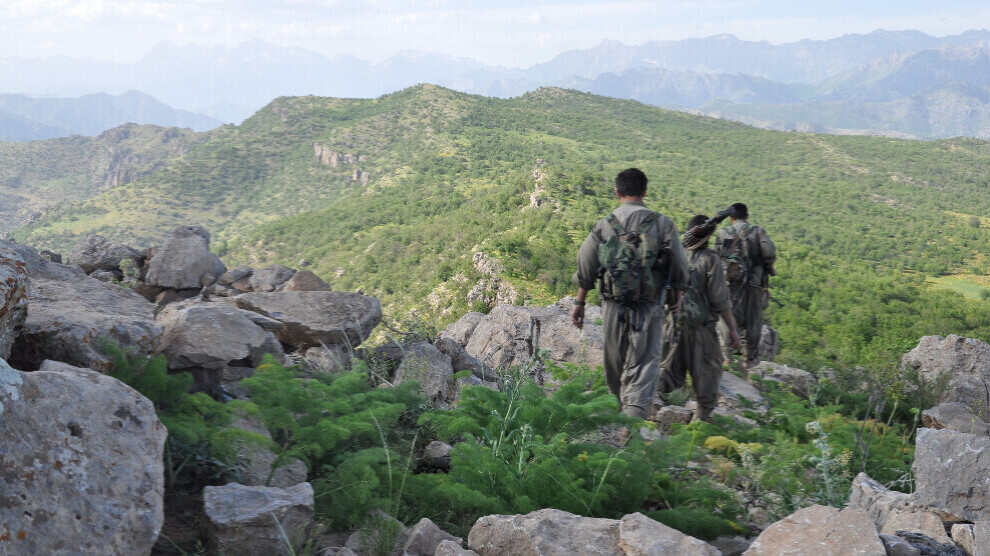 The Turkish army continues its invasion attacks on guerrilla areas in southern Kurdistan (northern Iraq) unabated, according to the daily statement by the press centre of the People's Defence Forces (HPG). Due to the earthquake disaster, the HPG and YJA Star (Free Women's Troops) have been in a defensive position since the beginning of February and are only taking action to fight back. The decision to stop all militant actions is valid for the time being until the elections in Turkey on 14 May.
According to the HPG, two confrontations occurred in the Zap region when the guerrillas had to defend themselves against attacks on their positions near the village of Sîda. On 8 April, the invading forces used prohibited weapons against a guerrilla position in Sîda.
The HPG also reported an air raid by Turkish fighter jets on Girê Bahar on 7 April. On 8 April, the Girê Cûdî resistance area was bombed twice by fighter jets. In addition, guerrilla areas in Metîna and Zap were attacked a total of 109 times in the past two days with attack helicopters, howitzers, tanks and heavy weapons. The targets were Girê Şehîd Piling, the area around the village of Tirvaniş and Şehîd Viyan in Metîna, as well as the resistance areas of Girê FM and Girê Cûdî and the areas of Saca, Çemço and Sîda in Zap.