HPG reports skirmish between guerrillas and KDP in Metîna
HPG reported that Metîna saw a brief skirmish with KDP forces in the course of a troop concentration. Heavy weapons fire has ignited a wildfire and the area is being overflown by the Turkish air force.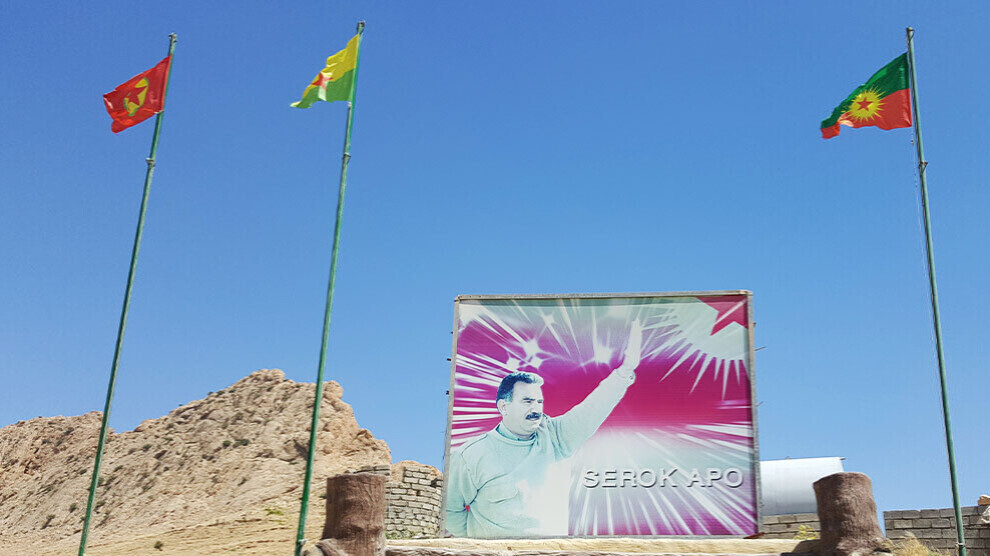 In the region of Metîna in southern Kurdistan (northern Iraq), a brief skirmish broke out on Saturday between guerrillas and armed forces of the ruling party KDP. According to the press office of the People's Defense Forces (HPG), the conflict broke out in the course of an attempted troop concentration in the guerrilla area. "As a result of shelling by KDP forces with heavy weapons, a wildfire has broken out," the HPG said. At the same time, the area is being overflown by Turkish Air Force reconnaissance drones and fighter jets, it added.
As early as May 4, armed units of the KDP and Iraqi border guard units were stationed at various points in Metîna. On June 5, KDP troops then attacked the gorge between the strategically important hills of Çarçel and Hakkari from two sides. They attempted to enter the area with fifty vehicles each. This attempt continued on June 6. The presence in the guerrilla area was expanded with further troop deployments and the construction of military roads and positions.
The strategic point between the hills of Çarçel and Hakkari, as well as the entire surrounding area, is an uninhabited region without villages or settlements that has been dominated by the guerrillas for almost 30 years.